EU Machinery Regulation: Proposed Changes to the Products in Scope
On 18 April 2023, the EU Parliament adopted its Position on the proposal for a Regulation on machinery products.
According to the Position, the Parliament recommended a number of amendments to the draft Regulation, which include, inter alia, changes to the products in scope.
The key changes are as follows:
Category of Related Products
The revised draft would introduce the category of related products. As per Articles 1 and 2, the new regulation would in fact apply to:
Machinery and the following related products:

interchangeable equipment;
safety components;
lifting accessories;
chains, ropes and webbing;
removable mechanical transmission devices.

Partly completed machinery
As per Recital 15, the distinction between machinery, related products and partly completed machinery is made to ensure that the scope of the Regulation is sufficiently clear. It is also proposed that machinery, the related products and partly completed machinery shall together be referred to as "products within the scope of this Regulation".
Excluded Products
Means of Transport
Further clarifications were proposed by the EU Parliament in relation to the excluded products as listed in Article 2(2), in particular for means of transport.
As already stated in the original draft, the purpose of the Regulation is to address the risks stemming from the machinery function and not from the transport of goods, persons or animals.
This implies that means of transport by air, on water and on rail networks are excluded from scope even though the Regulation should still apply to the machinery mounted on those means of transport. 
Means of transport by road that are not yet covered by specific Union legislation should be regulated by this Regulation with the exception of road circulation risks.
This means that vehicles, including e-bikes, e-scooters and similar personal mobility devices are covered by this Regulation as far as they are not subject to EU type approval under Regulation (EU) No 167/2013 or Regulation (EU) No 168/2013 or approval under Regulation (EU) 2018/858. 
Motor vehicles exclusively intended for competition are also out of scope.
Office Machinery
Furthermore, among the electrical and electronic products which are excluded from scope insofar as they fall within the scope of Directive 2014/35/EU or of Directive 2014/53/EU, the Parliament has added some details to office machinery so that it is excluded:
ordinary office machinery, except additive printing machinery for producing three-dimensional products.
It is also worth noting that the new draft no longer refers to high-risk machinery products (which were instead covered by Article 5 and Annex I of the original draft).
The newly drafted Article 6 refers to "Categories of machinery and related products listed in Annex I subject to relevant conformity assessment procedures".
Annex I is divided into two parts, where Part A lists the products that would present a higher risk factor compared to those listed in Part B.
The categories listed in Annex I, Part A, would therefore require a stricter conformity assessment as per Article 25(2), which needs to be carried out by a third party.
The categories listed in Part B would instead be subject to the procedures referred to in Article 25(3), which include the internal production control.
The Parliament's position as detailed above is now under examination by the Council. If further modifications are proposed by the Council, the draft will return to the Parliament for a second reading.
Author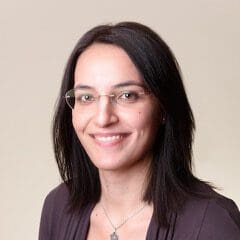 Emilia Assenza, Senior Regulatory Compliance Specialist, Compliance & Risks
Emilia Assenza is a Senior Compliance Specialist with over 5 years experience in the legal compliance sector.

She keeps clients up to date on global regulatory developments, with a particular focus on consumer protection.

She graduated cum laude with a Master's Degree in Law at University of Catania, Italy and holds a Postgraduate Diploma in Legal Professions.
Market Insights straight to your inbox
Join 40,000+ product compliance & market access experts around the world