Product Safety Week 2018: Your Safety Questions Answered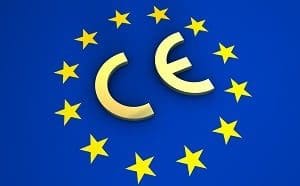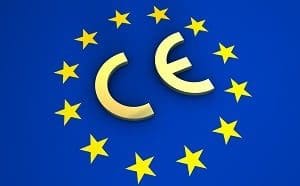 The safety of products sold to customers is a critical consideration for both manufacturers and sellers globally. This week in Brussels the European Commission is highlighting its commitment to this area by hosting International Product Safety Week 2018 (IPSW 2018). Product safety professionals from around the world are gathering to discuss policy development and enforcement in the area of consumer product safety, with the aim of fostering cooperation.
In conjunction with IPSW 2018, the ICPHSO 2018 International Symposium will be held in Brussels this week. The International Symposium will highlight how the product safety community, through an increased focus on inclusion and diversity when addressing product safety issues, can benefit consumers everywhere. Livia Kecerova, Senior Regulatory Compliance Specialist at Compliance & Risks, will be presenting a panel on Traceability of Products in the EAEU, EU and US at the event on both days, so if you're attending be sure to check out her sessions.
Our Subject Matter Experts often receive product safety related questions. Here is a sample of some questions people have asked recently. You can find the full questions and answers below, but here is a summary of the topics covered:
European Union Low Voltage Directive (LVD)
Initiatives to facilitate trade in Saudi Arabia
Use of expanded polystyrene packaging in South Korea
Kuwait Conformity Assurance Scheme (KUCAS), Guidelines of 2008
Question: I sell household appliances that are in the scope of the Low Voltage Directive. Could you please let me know if the notification referenced below means that for Germany is mandatory to put GS mark on the refrigerators besiders CE mark?
The notification in question is: Germany: Marketing of Low Voltage Electrical Equipment (LVE), Ordinance, BGBI. 502, 2016.
Answer: The GS mark (GS= Geprüfte Sicherheit/Approved Safety) is applicable for a wide range of products, including electrical equipment. This quality seal indicates that a product has been tested against and complies with the minimum requirements of Germany's Product Safety Law (ProdSG).
Whereas CE marking is mandatory under certain EU product-specific harmonized legislation, the GS mark is voluntary, but widely recognized as a safety mark which can be a valuable aid in the making of purchasing decisions.
Household refrigerators marketed in the EU must comply with the requirements under the LVD, under which manufacturers self-declare that their product conforms to applicable requirements and affix the CE marking. The GS mark can also be applied by the manufacturer once the relevant product meets the higher level of testing required for this mark (exceeds basic requirements for CE marking). So the CE marking and the GS mark can be used together, but only the CE mark is mandatory.
Question: What is the difference between the new Saudi import / export e-system entitled "FASAH" and SABER?
Answer: Saudi Arabia recently introduced a number of initiatives to facilitate trade. The FASAH system is one such initiative and is essentially an integrated online customs clearances system which has resulted in the integration of over 25 entities, such as the Saudi Ports Authority, the Saudi Food and Drug Authority, and the Saudi Standards, Metrology and Quality Organization, and offers a large number of electronic services to importers/exporters, port operators, brokers and shipping agents. It was designed to create an integrated system of electronic data exchange between parties in the public and private sectors for import / export and creates a link between all organizations involved in one platform.
SABER is another such initiative and consists of an online conformity assessment system for imported products developed by SASO (Saudi Standards, Metrology and Quality Organization) to facilitate the new Saudi Product Safety Program known as SALEEM whereby SABER will become the central online repository of all mandatory SALEEM data. SALEEM aims to ensure that locally produced and imported goods and products subject to Saudi standards meet the highest safety standards conformity of these products with technical regulations. As such, it applies only to products that are subject to Saudi standards (voluntary) and technical regulations (mandatory).
The service is directed to all suppliers, manufacturers and importers and aims to :
reduce the sale of false products on the Saudi market
enhance consumer protection
ensure that the products comply with the appropriate standards
accelerate the release of products onto the Saudi market
allow certificates of conformity to be obtained online, and
connecting suppliers and importers with legal representatives of approved compliance bodies
Data to be registered and stored within SABER includes technical data and test reports verifying the safety of products imported into Saudi Arabia in addition to shipping documentation such as Bills of Lading and Country of Origin certificates.
Question: Is the use of expanded polystyrene (EPS) packaging banned for products that require the South Korean KC Safety Mark in South Korea?
Answer: I can confirm that the EPS ban has indeed been removed.
My colleague in Korea spoke with contacts within the Ministry of Environment who informed her that the EPS related provisions are deleted, but that you should check whether you are subject to the payment of a recycling contribution under Article 16 of the Promotion of Saving and Recycling Resources Act, No. 15101, 2017 (this is in C2P) which is relevant to synthetic resin packaging for electrical products subject to safety certification/safety confirmation.
Question: I have 2 questions related to the Kuwait Conformity Assurance Scheme (KUCAS), Guidelines of 2008:
1. This document, Kuwait Conformity Assurance Scheme, only applies for certain types of products. It specifies: ELECTRIC TELECOM EQUIPMENT incl. INTERCOMS, STD. & CORDLESS PHONES, MOBILE PHONES, STAND ALONE FAXES & MODEMS. Does this include all Terminal radio equipment like Short Range Device/devices working on bluetooth, or only equipment related to phone related communication?
2. It mentions in the Annex Harmonised System Commodity Codes. What is the meaning of these codes?
Answer: The Harmonised System Commodity Codes is an international nomenclature for the classification of products. It allows participating countries to classify traded goods on a common basis for customs purposes. This Kuwait guidance document is quite old, so the specific product codes listed are no longer valid, but the generic code 8517 covers telecommunications equipment in general: "telephone sets, including telephones for cellular networks or for other wireless networks; other apparatus for the transmission or reception of voice, images or other data (including wired/wireless networks)." I have asked my Arabic-speaking colleague to look whether Kuwait has issued any more recent guidance documents and I will let you know if we find any additional information.
If you would like to find out how you can stay on top of regulatory issues related to product safety, sign up to our newsletter here.
Please note: All information provided by Compliance and Risks Limited and its contributing researchers is provided for strategic and informational purposes only, and should not be construed as company specific legal compliance advice or counsel. Compliance and Risks Limited makes no representation whatsoever about the suitability of the information and services contained herein for resolving any question of law. Compliance and Risks Limited does not provide any legal services.