Kennedys Joins Compliance and Risks Knowledge Partner Network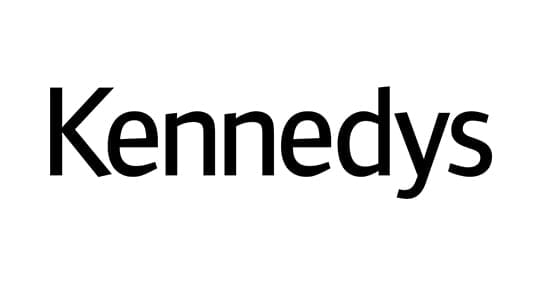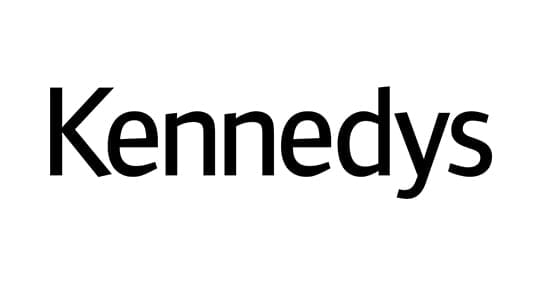 Compliance & Risks is delighted to further expand its global Knowledge Partner Network, welcoming global law firm Kennedys as our newest partner.
Kennedys' market-leading global products law team provides commercially-focused advice to centrally and strategically manage product safety, compliance, liability and policy issues across the product lifecycle in Europe, Asia Pacific, the Americas and the Middle East. The team's practice is focused on domestic and multi-jurisdictional matters for corporate and insurer clients across a range of sectors including life sciences, consumer goods, cosmetics, chemicals, food and beverages, industrial and automotive products.
Commenting on the announcement, Sarah-Jane Dobson, International Products Lawyer and Partner in the London office, said: "We are delighted to have been asked to partner with Compliance & Risks and to add our expertise to their market leading knowledge platform. Kennedys is a global leader in the field of product safety and we look forward to sharing regular insights on the platform to help manufacturers and retailers around the world."
The global products law team advises on product launches and market entry due diligence, regulatory challenges and enforcement, regulatory compliance and global product recalls. The team's policy work has focused on assisting clients respond to legislative change, including Brexit, change of regimes and new legislation.
"We are delighted to announce that Kennedys has joined our Knowledge Partner Network" commented Louise Forrest, Head of Knowledge Partners at Compliance & Risks. "Their international products law team is ideally positioned to highlight & comment on trends and topical issues in the global compliance space."
– Ends –
About Compliance & Risks
Compliance & Risks helps manufacturers, retailers and their supply chain partners monitor and manage requirements, regulations and standards for a cleaner, safer and better world. It creates business advantage for clients by providing reliable legislative information, insights and actions through C2P, its knowledge management platform, consulting, market access, managed services and other solutions.
The company is recognized as the end to end global regulatory solutions provider across the technology, consumer goods and retail, industrial goods and life sciences sectors. Headquartered in Cork, Ireland, they also have offices in Brussels, California, London and New York.
For more information on our services, please Talk to Us!
About Kennedys Law LLP
Kennedys Law LLP is a leading global law firm specialising in litigation and dispute resolution that has 2,250+ staff worldwide, with 43 offices in Auckland, Austin, Bangkok, Basking Ridge, Belfast, Bermuda, Birmingham, Bogotá, Bristol, Brussels, Buenos Aires, Cambridge, Chelmsford, Chicago, Copenhagen, Dubai, Dublin, Edinburgh, Glasgow, Hong Kong, Leeds, Lima, Lisbon, London, Madrid, Manchester, Melbourne, Mexico City, Miami, Moscow, Muscat, New York, Paris, Perth, Philadelphia, San Francisco, Santiago, São Paulo, Sheffield, Singapore, Sydney, Taunton and Tel Aviv. Kennedys also has an active network of associate offices and co-operations around the world, situated in Beijing, Bologna, Calgary, Dominican Republic, Guatemala, Karachi, Kelowna, Milan, Mumbai, New Delhi, Oslo, Panama, Puerto Rico, Rio de Janeiro, Rome, Shanghai, Shenzhen, Stockholm, Toronto, Vancouver and Warsaw.
Kennedys' client base includes domestic and international (re)insurers, Lloyd's syndicates, central and government bodies, and large corporate organisations (many of which are self-insured). Its lawyers provide a range of specialist legal services to industry sectors including insurance and reinsurance, aviation, banking and finance, construction and engineering, healthcare, life sciences, marine, public sector, rail, real estate, retail, shipping and international trade, sport and leisure, transport and logistics, and travel and tourism.
For more information, please visit the kennedyslaw website