New RoHS Project (Pack 25) to Assess Annex IV Exemption Requests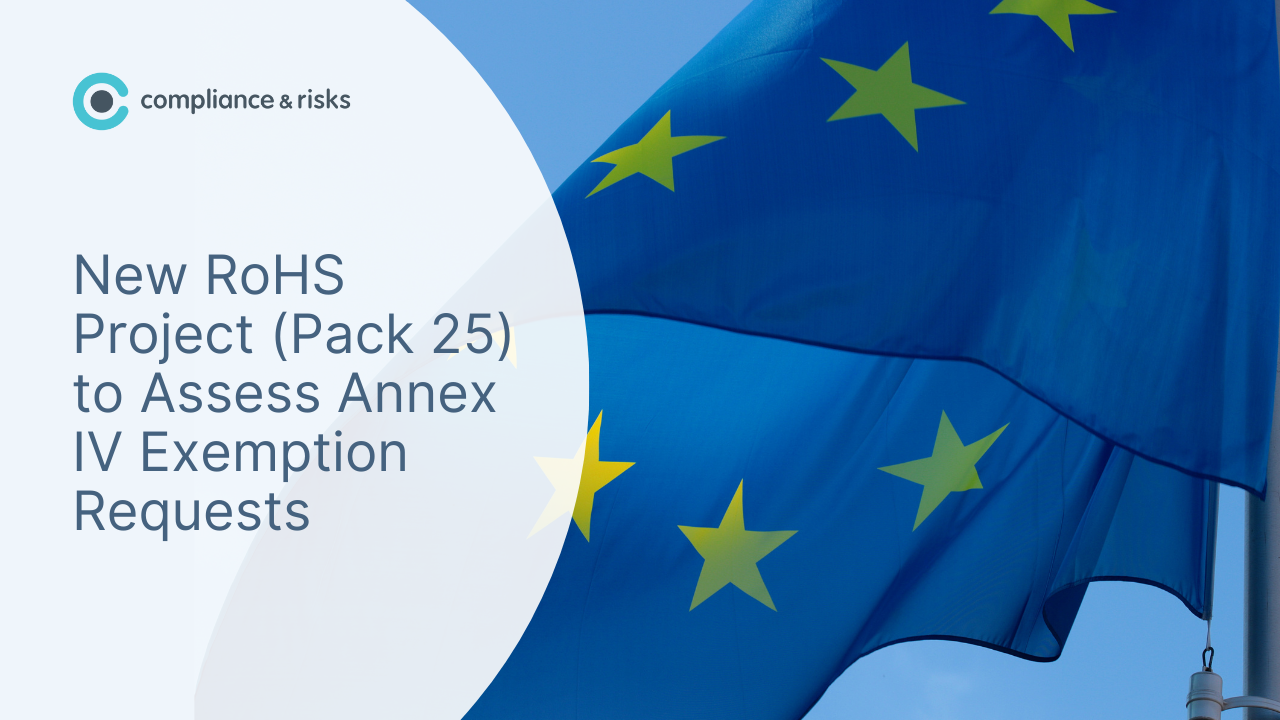 Oko-Institut, consultant to the EU Commission on RoHS evaluations, has announced that a new RoHS project (Pack 25) for the assessment of two exemption requests has started.
The study will cover exemption requests for 2 new exemptions to be listed in Annex IV of Directive 2011/65/EU, which lists exemptions specific to medical devices and monitoring and control instruments:
Mercury in pressure transducer; and
DEHP in a PVC base material
Stakeholder consultation is planned to be launched towards the end of November 2021, providing further information on the requests and the precise scope of the consultation.
To stay on top of the latest news and developments on RoHS and other regulations from across the globe, sign up to our newsletter!
Market Insights straight to your inbox
Join 30,000+ product compliance & market access experts around the world