New South Wales Passes Modern Slavery Bill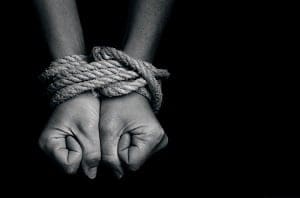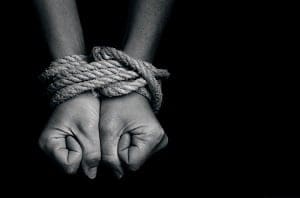 The New South Wales Legislative Council has followed its Federal Government's lead and published its Modern Slavery Bill. The Bill passed the Legislative Assembly with amendments on 6 June 2018 and these will now be considered by the Legislative Council.
The aims of the Bill include:
combat modern slavery,
provide for an Anti-slavery Commissioner,
provide for detection and exposure of modern slavery that may have occurred or be occurring or that is likely to occur,
raise community awareness of, and provide for education and training about, modern slavery,
provide for mandatory reporting of risks of modern slavery occurring in the supply chains of government agencies and corporate and other bodies
Part 3 of the Bill contains a specific section on supply chains and, if enacted, would require 'commercial organisations' to prepare a modern slavery statement in each financial year. 'Commercial organisations' are defined as organisations (other than a government agency) that have employees in the State that:
supply goods and services for profit or gain, and
have a total turnover in a financial year in excess of $50 million or such other amount as may be prescribed by the regulations.
The modern slavery statement would contain such information as may be required by regulations which, when enacted, may require the inclusion of information on the following:
the organisation's structure, its business and its supply chains;
its due diligence processes in relation to modern slavery in its business and supply chains;
the parts of its business and supply chains where there is a risk of modern slavery taking place, and the steps taken to assess and manage that risk; and
training available to employees.
The Bill also requires the Anti-slavery Commissioner to keep a publicly available register in electronic form that identifies organisations in which goods and services are, or may be, products of supply chains in which modern slavery is taking place. In addition, the Commissioner will be obliged to develop and make publicly available, codes of practice that can be used to remediate or monitor identified risks of modern slavery.
Interestingly, similar to its federal counterpart, the Bill is noteworthy due to its extraterritorial affect. In fact, Section 4 of the Bill deals specifically with its extraterritorial application and states that the Parliament intends for the Act to apply both within and outside the State. The Bill provides that subject to the "extraterritorial legislative capacity of the Parliament" it will apply to:
things situated in or outside the territorial limits of this State,
acts, transactions and matters done, entered into or occurring in or outside the territorial limits of this State,
things, acts, transactions and matters (wherever situated, done, entered into or occurring) that would, apart from this Act, be governed or otherwise affected by the law of another jurisdiction.
If you would like to find out how you can stay on top of regulatory issues related to modern slavery, Talk to Us today!