Oman to Impose RoHS Restrictions on Medical Devices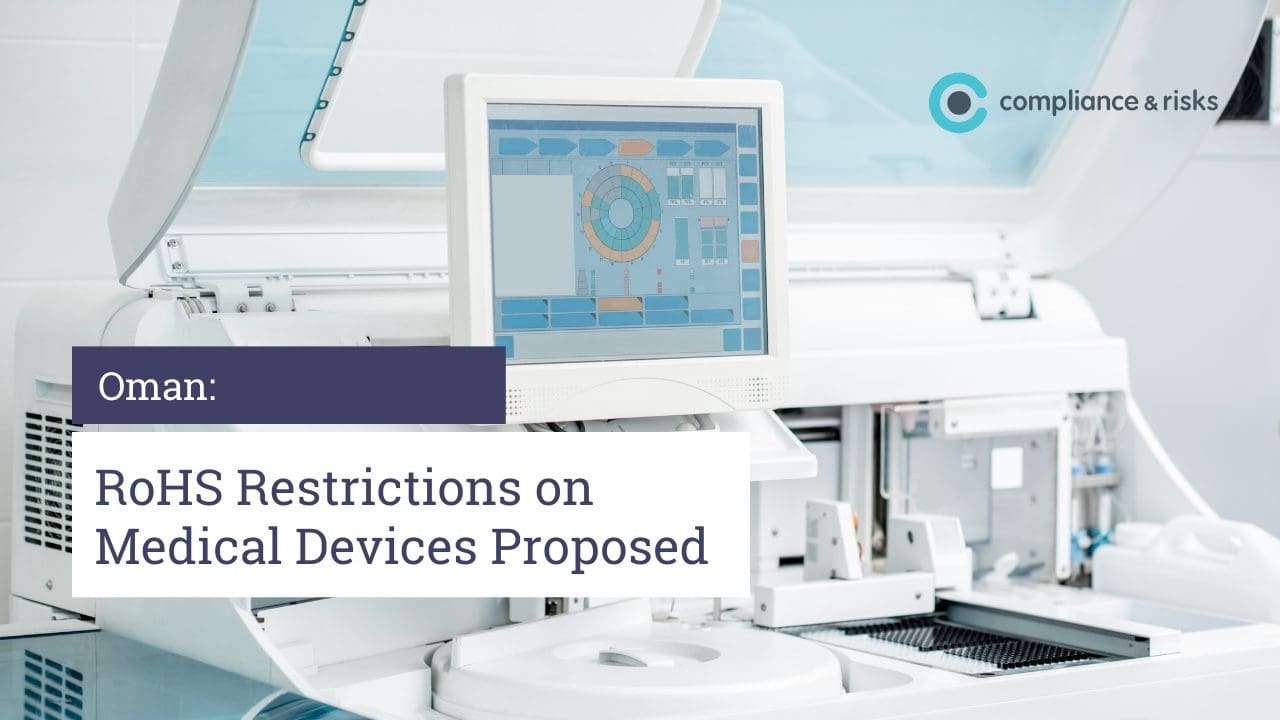 On 13 July 2021, the World Trade Organization (WTO) announced that from June 2022, Oman proposes to mandate compliance with EU RoHS, Directive 2011/65/EU (as amended by Directive (EU) 2015/863 and Directive (EU) 2017/2012), but for medical devices and telecommunications equipment only.
The Ministerial Decree would require the 10 hazardous substances regulated under EU RoHS to be restricted in medical devices and telecommunications equipment produced, imported, lent, or sold in Oman.
However, since 1 July 2020, following notification from Oman's Telecommunications Regulatory Authority (TRA), all new telecommunications and/or terminal equipment placed on the Omani market and already subject to the type approval process by TRA is expected to comply with the substance restriction requirements of the Restriction of Hazardous Substances (RoHS) Directive, as amended by Directive (EU) 2017/2102. At the time the Authority contacted all local dealers in addition to manufacturers' agents in the Sultanate to inform them of their obligation to review and follow the new regulations and instructions. Beyond this, however, the Sultanate did not release any official legal measure to notify the new rules.
Compliance & Risks is seeking confirmation from the Government that its intention is to introduce RoHS restrictions for medical devices only from June 2022, and that other product category are not affected.
Interested parties are required to submit their comments within 60 days from notification.
Do you want to stay on top of global medical device regulations? Book a Demo to find out how! 
Market Insights straight to your inbox
Join 30,000+ product compliance & market access experts around the world