Saudi Arabia Publishes RoHS Technical Regulation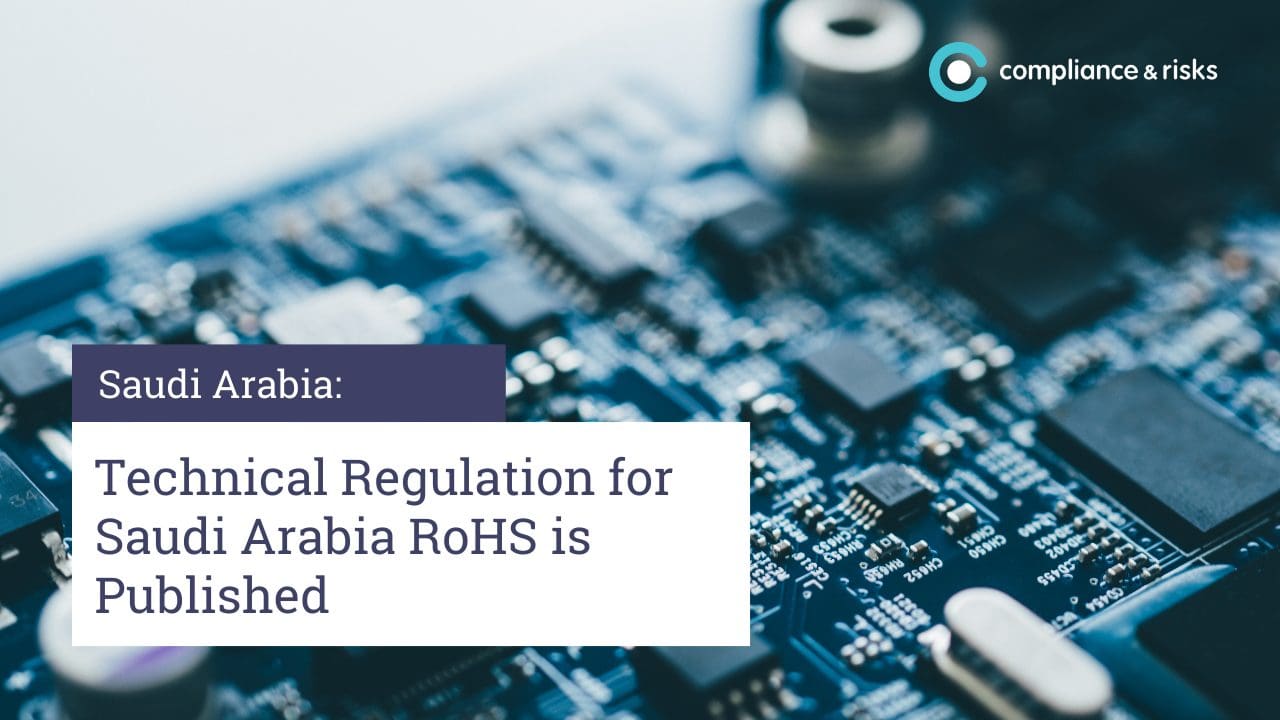 On 9 July 2021, the Saudi Arabian Standards, Metrology and Quality Organization (SASO) published the long-awaited Technical Regulation for Saudi Arabia RoHS.
The Regulation aims to restrict the use of certain hazardous substances in electrical and electronic equipment, and to define conformity assessment procedures to which suppliers must adhere.
The Regulation contains the following:
Terms and definitions
Scope
Objectives
Supplier obligations
Conformity assessment procedures
Responsibilities of regulatory authorities
Responsibilities of market surveillance authorities
Violations and penalties
General rules
Transitional rules
Appendices (forms and lists including exemptions, materials and substances, relevant standards and HS codes)
Relevant parties are given until 5 January 2022 (180 days after publication in the official gazette) to adjust their situation. Non-compliant products can be circulated in the market for a maximum period of one year after publication.
Do you want to stay on top of global RoHS regulations? Book a Demo to find out how! 
Market Insights straight to your inbox
Join 30,000+ product compliance & market access experts around the world