South Korea Proposes Amendments to Radio Equipment Technical Standards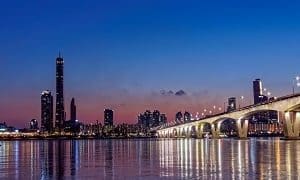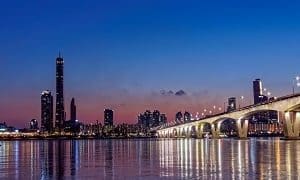 The South Korean Radio Research Agency (RRA) recently proposed a draft amendment to the Technical Standards for Stations Using Radio and Telecommunications Equipment in order to establish provisions related to 3.5GHz band 5G wireless equipment technical standards as the introduction of 5G mobile communication service is anticipated.
The key changes of the amendment include as follows;
1. Establish Article 4(8): The technical standards of 3.5GHz band radio equipment using time-sharing radiation system are as follows.
1) Common conditions: The communication method should be orthogonal frequency division multiple access.
2) Use one or more of the following radio formats: G7D, D7D, D7W, G7W or W7W.
3) Use the band 3420 – 3700 MHz.
2. Condition of Base Station Transmitter: The power supplied to the antenna tap should be (occupied frequency bandwidth (MHz) x 0.4 / MHz)W or less. The total power shall not exceed (occupied bandwidth (MHz) x 3.2 / MHz)W, or the overall power of radiation shall not exceed 9dB to the default value of No. 3, and etc.
Interested parties are required to submit their comments before 8 July 2018.
Talk to Us today and learn how you can better monitor and manage changes to IOT regulations like wireless.