Spain Proposes Removal of Mandatory Green Dot Labeling for Packaging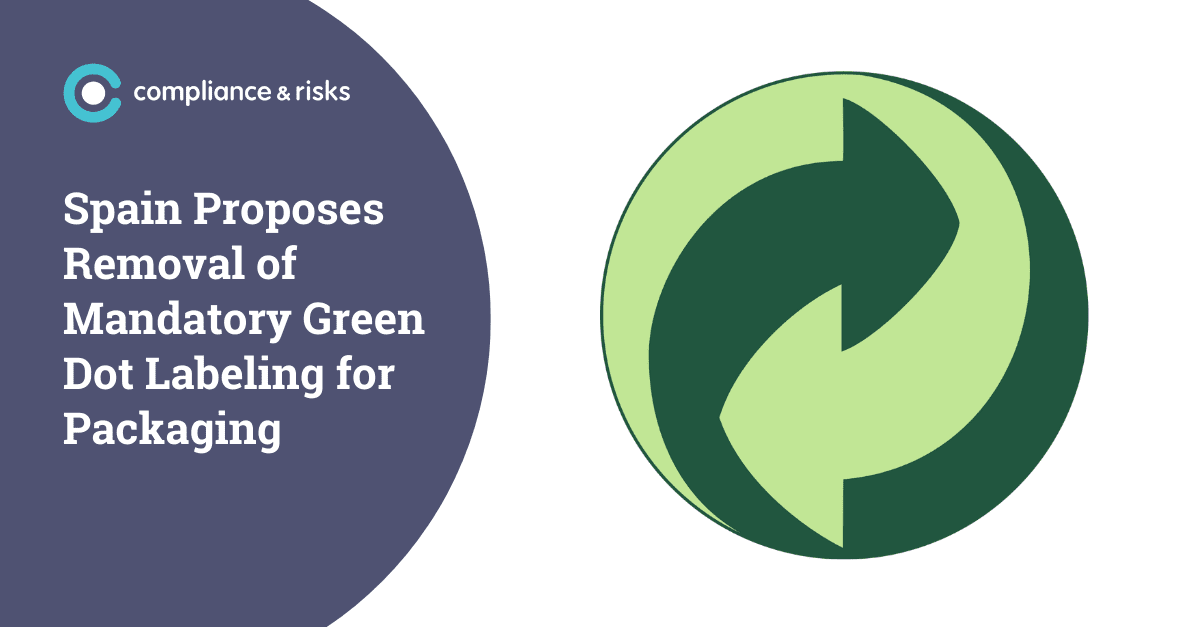 On 28 September 2021, Spain announced a far reaching Draft Packaging and Packaging Waste Decree to further the development of a circular economy for packaging. Despite the scale of the proposal it remained ambiguous as to whether the use of the Green Dot label (el punto verde) would remain mandatory in Spain.
Compliance & Risks contacted the Spanish authorities for clarity on the status of the Green Dot under the current proposal, and has been informed by the Spanish Subdirectorate General for Circular Economy that the current Draft does not require the mandatory use of the Green Dot label on packaging. However, extended producer responsibility (EPR) schemes such as Ecoembes and Ecovidrio may still request the use of markings on packaging to denote EPR membership.
Although EPR schemes may request the use of packaging labels to symbolize the payment of EPR fees etc. on packaging, the Subdirectorate has stated that this symbol does not have to be the Green Dot label, as it misleads consumers on the recyclability of packaging. Note that Article 21 of the Draft stipulates that EPR symbols must be clear and unambiguous and must not mislead consumers or users about the recyclability of packaging.
The Subdirectorate also clarified that the Draft may be subject to further modification. The deadline for the submission of comments is 28 October 2021 and comments may be submitted via email to bzn-sug_residuos@miteco.es
To stay on top of the latest developments on labeling and packaging regulations and more, sign up to our newsletter!
Market Insights straight to your inbox
Join 30,000+ product compliance & market access experts around the world