Database Benefits Sports Textiles: Shared Labeling Requirements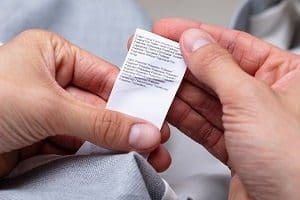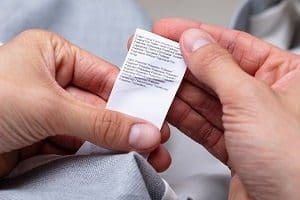 Sporting goods and textiles companies are set to benefit from reduced non-compliance issues with today's launch of the WFSGI Compliant Labelling Requirements (CLR) Database. This online tool provides up-to-date global compliance intelligence on labelling requirements ensuring companies avoid potential costly re-work, stop ships and product recalls, which ultimately results in lost revenue and brand damage.
The CLR Database is the result of a collective effort among sporting goods companies, and brought into existence through a partnership between Compliance & Risks and the World Federation of the Sporting Goods Industry (WFSGI).
"We are very pleased to launch the WFSGI Compliant Labelling Requirements (CLR) Database after a successful pilot period. This new WFSGI service will help companies to navigate through a blurry jungle of worldwide labelling information and avoid the expenditure of considerable time, energy and cost.
"We wish to express our special thanks to Compliance & Risks who developed this remarkable, innovative and promising content and online platform, which will substantially facilitate our member companies' daily business life.
"We are also grateful to our sporting goods set-up companies who joined forces to make this project possible. We welcome other potential interested parties experiencing issues with product labelling, such as enterprises from the fashion sector, to join the project and benefit from significant economies of scale," said Robbert de Kock, President & CEO of the WFSGI.
Commenting on the launch, Jim Costello, Chairman of Compliance & Risks said, "A huge amount of work has gone into getting the CLR Database launched and we are so excited about the benefits we're bringing to companies with this innovative approach to managing requirements.
"Following a rigorous testing period with some of the most successful sporting goods companies in the world, we are confident that this solution will address their labelling requirement needs. We're proud to partner with the WFSGI on this unique offering."
Companies already benefiting from the platform include Asics, BMC Switzerland, Canyon Bicycles, Columbia Sportswear, IIC-INTERSPORT International Corporation, New Balance Athletics, Nike, Pentland Brands, Under Armour and VF Corporation.
Powered by C2P, Compliance & Risks' knowledge management platform, the CLR Database covers product categories such as apparel and textiles, footwear, consumer electronics (wearables), personal protective equipment, sporting equipment and bikes (including e-bikes).
Users can search and report on up-to-date requirements by country, as well as receiving alerts of future regulatory changes, free access to subject matter experts, and easy reporting.
Interested companies are invited to join the project and benefit from significant economies of scale. For more information, or to sign up for a free demo, click here.
About Compliance & Risks
Founded in 2002, Irish-owned Compliance & Risks helps manufacturers, retailers and their supply chain partners monitor and manage requirements, regulations and standards for a cleaner, safer and better world. It creates business advantage for clients by providing reliable legislative information, insights and actions through C2P, its knowledge management platform, consulting, market access, managed services and other solutions.
The company is recognized as the end to end global regulatory solutions provider across the technology, consumer goods and retail, industrial goods and life sciences sectors.
Headquartered in Cork, they also have offices in Brussels, California, London and New York.
For more information, please visit www.complianceandrisks.com.
About the World Federation of the Sporting Goods Industry – WFSGI
The WFSGI is the world authoritative body for the sports industry officially recognized by the International Olympic Committee (IOC) as the industry representative within the Olympic Family. The WFSGI is an independent association with no objective of economic character for its own gain and formed by sports and sports-inspired leisure brands, manufacturers, suppliers, retailers, national/regional federations, industry and trade associations and all sporting goods industry related businesses.
Our purpose is to represent and inspire the industry, to invest in innovation, promote physical activity, support free trade and do business in an ethical and sustainable way. As part of our mission we facilitate legally permissible communication and cooperation to enhance competitiveness and innovation. We seek to positively influence the way our products are manufactured, with a focus on people involved in the manufacturing and the environment. Our members are steering the direction of the industry. The future of the sporting goods industry begins with the professional networks that we support. www.wfsgi.org.