US FDA Drafts Guidance on Medical Device Software Functions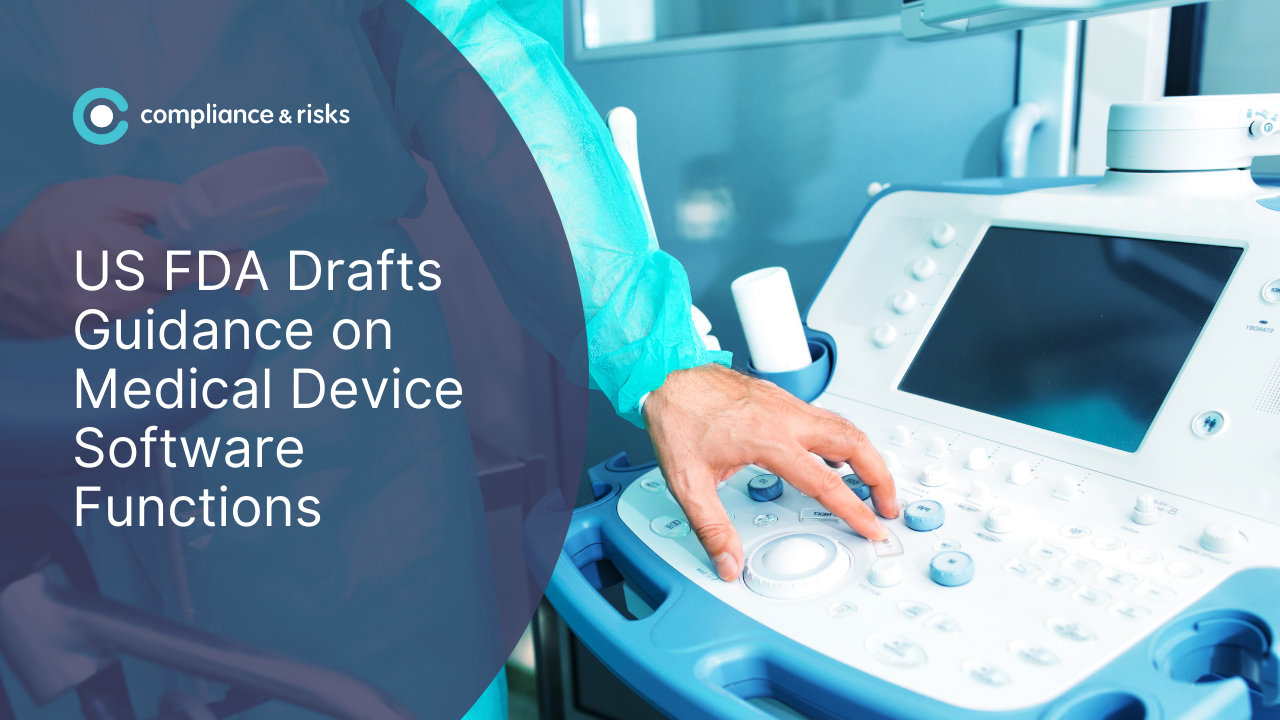 In November 2021, the United States Food & Drug Administration issued Draft Guidance on the content of premarket submissions for device software functions.
The purpose of this Draft Guidance is to describe FDA's thinking on the recommended documentation sponsors should include in premarket submissions for FDA's evaluation of the safety and effectiveness of device software functions.
FDA refers to a software function that meets the definition of a device as a "device software function." For example, a device software function may control hardware devices or be part of a hardware device (i.e., Software in a Medical Device, or SiMD) or be a device without being part of a hardware device (i.e., Software as a Medical Device, or SaMD).
For any given product, the term "function" is a distinct purpose of the product, which could be the intended use or a subset of the intended use of the product. For example, a product with an intended use to analyze data has one function: Analysis. A product with an intended use to store, transfer and analyze data has three functions: (1) Storage, (2) Transfer and (3) Analysis. As this example illustrates, a product may contain multiple functions.
The Guidance is intended to cover:
Firmware and other means for software-based control of medical devices;
Stand-alone software applications;
Software intended to be operated on general-purpose computing platforms;
Dedicated hardware/ software medical devices; and
Accessories to medical devices when those accessories contain or are composed of software.
When possible, FDA harmonized the terminology and recommendations in this guidance with software-related consensus standards, such as:
ANSI/AAMI/ISO 14971, Medical devices – Applications of risk management to medical devices;
ANSI/AAMI/IEC 62304, Medical Device Software – Software Life Cycle Processes; and
ANSI/AAMI SW91, Classification of defects in health software.
When finalized, this Guidance will replace FDA's Guidance for the Content of Premarket Submissions for Software Contained in Medical Devices issued on 11 May 2005.
Comments may be submitted through 22 February 2022, with instructions provided in the the Federal Register notice.


Sources:
To stay on top of the latest news and developments on Medical Devices and other regulations from across the globe, sign up to our newsletter!
Market Insights straight to your inbox
Join 30,000+ product compliance & market access experts around the world