Liberté, Egalité, Fraternité, Durabilité: A Primer On France's EPR Requirements For Textiles
Webinar Overview
France is the first country in the world to enact extended producer responsibility (EPR) requirements for textiles, including apparel, accessories, footwear and home textiles.
This webinar will provide an overview of France's approach to EPR requirements, covering the Triman and sorting information, as well as providing updates on similar proposals in the European Union (EU), countries like Bulgaria, Netherlands and Sweden, as well as the US state of California.
We will also be presenting C2P, an enterprise SaaS platform that helps global apparel companies grow and stay ahead of growing sustainability & product regulatory obligations by helping manage ESG strategy and demonstrate product compliance.
Gain competitive advantage by informing your business strategy focusing on sustainability, consumer confidence, circular economy & scalable packaging initiatives.
Webinar Agenda
During this webinar, our experts will be discussing:
An overview of EPR
France's AGEC
The role of eco-organizations
Refashion
The Triman mark
"Sorting Information"
Proposals In:
– The EU
– Bulgaria
– Netherlands
– Sweden
– California
C2P Product Compliance & ESG Solutions
Date
This webinar took place on Wednesday, 17th May. Further regulatory developments may have occurred after publication. To keep up-to-date with the latest compliance news, sign up to our newsletter.
Presenters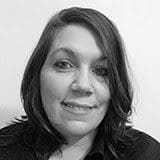 Stacey Bowers, Manager, Global Market Access, Compliance & Risks
Stacey Bowers, MILS, is the Manager of Compliance & Risks' Global Market Access team.

Stacey is a self-described "law nerd" with 20 years' experience consulting on international consumer products regulations and standards. She has extensive knowledge of analytical, labeling, safety and testing issues applicable to apparel, cosmetics, food, food contact articles, footwear, giveaways/ incentives/ premiums, home textiles, jewelry, juvenile products and toys.

Stacey and her team of 10 librarians and lawyers produce current, comprehensive and customized research to address strategic business needs for retailers and manufacturers, including entering new geographic markets; facilitating education and training throughout the supply chain; and development of global best practices around regulatory compliance.
Vish Karasani, Product Marketing Manager, Compliance & Risks
Vish is a Product Marketing Manager at Compliance & Risk with over 8 years of international experience working in highly competitive industries and at hyper-growth startups.

An avid storyteller, her product marketing philosophy begins with listening to C&R's customers, understanding their pain points, solving for their problems and building for their future.