A Cut Ahead: Trending Labeling Regulations In August 2023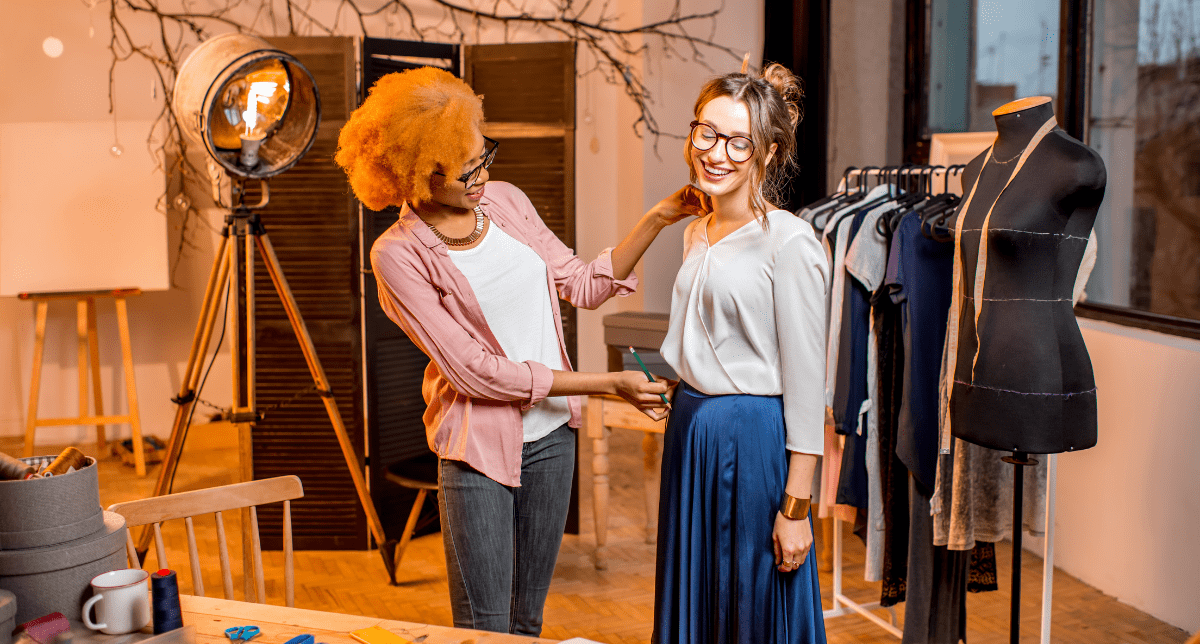 Closer scrutiny of substances such as chemicals in products, Mandatory Digital Labelling of footwear, Extended Producer Responsibility and new standards on the safety requirements for footwear in China are all impacting the Apparel Industry at large – so how can you stay ahead of textile labeling regulatory change?
To help you stay a cut ahead, we gather some of the most interesting recent inquiries from Compliance & Risks customers around trending textile labeling fiber regulations across the world.
Q.1) From the Traceability of Footwear guidelines for Argentina, it's clear that material composition needs to be expressed in Spanish. Does this imply that the use of pictograms is not allowed in Argentina?
Stacey Bowers, Manager, Global Market Access, answers:
Regarding the requirement in Article 7, there appears to be no exception to this rule that allows for pictograms.
Article 8 provides specific requirements for the legibility and size of characters used for labeling.
Q.2) Re import information for footwear in Argentine & the need for permanent manufacturer/importer info on footwear. Is a permanent display required for both? If a trademark is permanent on the footwear label, can a sticker be used for the importer info, as long as it lasts until it reaches the end consumer, would that be compliant?
Kimberly Plassche, Senior Regulatory Consultant, answers:
The law for footwear labeling in Argentina does not require both manufacturer and importer labeling.
Regarding use of a trademark, per Article 4 a.1, "the name or company name of the national manufacturer or importer may be replaced by the trademark registered before the competent body in the country."
Article 9 clarifies that required information may appear in "one or more labels", with no limit to how many may be used. Further, this may be stamped or glued on, as long as it is permanent until it reaches the final consumer.
The law does not require all required information to be on the same permanent label.
Q.3) Can a sticker be used to present importer information on footwear in South Africa?
Stacey Bowers, Manager, Global Market Access, answers:
This one is a little bit of a puzzle, because you have to look at both the Consumer Protection Regulations and Act together, to figure out what to do.
The Regulations merely say footwear requires a "conspicuous" trade description.
The Act tells us that:
(1) …[A] trade description is applied to goods if it is—
(a) applied to the goods, or to any covering, label or reel in or on which the goods are packaged, or attached to the goods;
(b) displayed together with, or in proximity to, the goods in a manner that is likely to lead to the belief that the goods are designated or described by that description; or
(c) is contained in any sign, advertisement, catalogue, brochure, circular, wine list, invoice, business letter, business paper or other commercial communication on the basis of which a consumer may request or order the goods.
With both of those in mind, I'd say a sticker is just fine in South Africa!
Stay Updated With Global Textile Labeling Regulations:
Catch up on our latest apparel updates with your coffee here:
Recap on other recent Textile Labeling Requirements Hot Topics.
Stay up-to-date with our July 2023 textile update, where our experts discuss standards for handbags in Mexico, labeling country of origin in South Korea and commodity inspection marks in Taiwan.
Stay up-to-date with our June 2023 textile update, where our experts discuss Asian textile labeling regulations for leather trim in Japan, Taiwan's labelling criteria for shoes and Indonesia's leather hide logo.
Your Questions Answered
Many of the above questions were submitted and answers were conveyed to Compliance & Risks customers via the "Ask Our Experts" button in C2P.
Clients use AOE to ask about the latest proposed, enacted and amended regulations and mandatory standards applicable to their products and geographies of interest.
When AOE questions can be answered in 30 minutes or less, Compliance & Risks' subject matter experts answer them at no charge!
To learn more about C2P and how Compliance & Risks' SMEs can help you with your questions, contact us today.
Meet Our Experts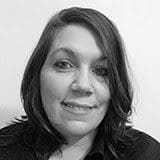 Stacey Bowers, Manager, Global Market Access
Stacey Bowers, MILS, is the Manager of Compliance & Risks' Global Market Access team.

Stacey is a self-described "law nerd" with nearly 20 years' experience consulting on international consumer products regulations and standards. She has extensive knowledge of analytical, labeling, safety and testing issues applicable to apparel, cosmetics, food, food contact articles, footwear, giveaways/ incentives/ premiums, home textiles, jewelry, juvenile products and toys.

Stacey and her team of 10 librarians and lawyers produce current, comprehensive and customized research to address strategic business needs for retailers and manufacturers, including entering new geographic markets; facilitating education and training throughout the supply chain; and development of global best practices around regulatory compliance.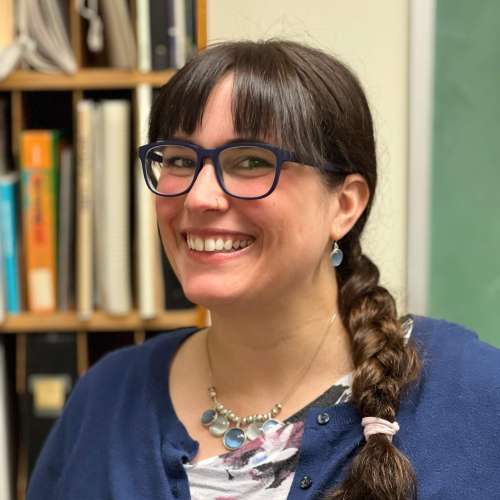 Kimberly Plassche, Senior Regulatory Consultant
Kim Plassche is a Senior Regulatory Consultant at Compliance & Risks, Ltd., where she researches and monitors international product safety legislation for custom client reports.
Kim is a librarian by training, with 18 years of experience and a Master of Library Science from the State University of New York at Buffalo, Buffalo, NY.

Prior to taking on this role, she served as Map Librarian at her alma mater. Kim has also worked in public and private libraries, including at a consumer products testing company, where she researched, monitored, and wrote about regulations and standards for internal and external clients.
Download Free Packaging EPR Whitepaper
This whitepaper provides an overview of current legal requirements for packaging producers in the USA, Canada and Mexico and outlines upcoming and proposed legal changes across the North American continent.