A Cut Ahead: Trending Labeling Regulations in May 2023
Closer scrutiny of substances such as chemicals in products, Mandatory Digital Labelling of footwear, Extended Producer Responsibility and new standards on the safety requirements for footwear in China are all impacting the Apparel Industry at large – so how can you stay ahead of textile labeling regulatory change?
To help you stay a cut ahead, we gather some of the most interesting recent inquiries from Compliance & Risks customers around trending textile labeling fiber regulations globally.
Q.1) Do European labeling regulations mandate the disclosure of whether footwear, textile apparel, and handbag products contain recycled materials?
Maria Marecki, Senior Regulatory Consultant, answers:
Directive 94/11/EC on footwear and Textile Regulation (EU) No 1007/2011 do not address recycled content.
However, there is an FAQ about Regulation (EU) No 1007/2011 last updated 27-03-2015) that addresses recycled content:
"2.7 According to Annex V item 17, travel goods made of textile materials are not subject to mandatory labelling. This would include travel bags. If the manufacturer uses recycled polyester to make the bag, can the product be labelled as '100% recycled polyester'? Is there any specific labelling requirement for products made with recycled fibres?

Labelling or marking is not mandatory on bags made of textile materials (items 16 and 17 of Annex V). If a textile product needs to have a fibre composition label or marking, its composition must be stated using one or more of the fibre names listed in Annex I (e.g. 'polyester'). There is no requirement to use the term 'recycled', but the Textile Regulation allows manufacturers to give that information to the consumer if they wish, provided it is not misleading or deceptive for the consumer. If the manufacturer wants to give such information, it must be displayed separately (Article 16.2), e.g. polyester – recycled fibres."
Additionally the regarding the proposal for a Regulation on Ecodesign for Sustainable Products (ESPR), a Communication from the Commission was also published which addressed textiles. It states the following:
"Creating new EU product-specific rules: the example of textiles
For products where there is no specific EU law setting mandatory requirements on environmental sustainability, the ESPR will be the legal framework under which to set EU rules. This is the case for textiles and footwear. While these products are currently subject to certain product requirements, for instance concerning chemicals and labelling, there are no specific requirements governing circularity, e.g. durability, reparability, recyclability and recycled content.


Following the adoption and entry into force of the ESPR, and subject to impact assessment, this regulatory gap will be filled through secondary legislation setting ecodesign performance requirements for textile products, information requirements and a Digital Product Passport. Targeted changes to textiles labelling will also be considered under the Textiles Labelling Regulation 18 . Beyond textiles and following the same logic, other priority products will be identified in the first ESPR working plan (see Section 4)."
Q.2) Do we need to label the non-textile parts of animal origin used in textile products, specifically in the case of using wool?
Stacey Bowers, Manager, Global Market Access, answers:
I assume you are asking about the EU's requirements for labeling of parts of animal origin, per Regulation (EU) No 1007/2011.
The Regulation applies to products containing at least 80% by weight of textile fibers; however, Annex V lists products for which labeling is not mandatory, including:
Fancy goods and saddlery, of textile materials;
Travel goods of textile materials;
Make-up cases;
Tobacco pouches of textile fabric;
Spectacle, cigarette and cigar, lighter and comb cases of textile fabric;
Covers for mobile telephones and portable media players with a surface of not more than 160 cm2;
Toilet cases; and
Shoe-cleaning cases.
While the list does not include cases for bicycle parts, I expect the same philosophy applies to your products as to the cases on the list, e.g., labeling would not be mandatory.
One note, though, should you choose to label, you should follow the requirements of the Regulation, to ensure the label is accurate and not misleading.
Q.3) Will the "Netherlands – Decree on Extended Producer Responsibility for Textiles Approved" include any exemptions or exceptions for producers regarding their EPR responsibilities?
Maria Marecki, Senior Regulatory Consultant, answers:
Decree of 14 April 2023 on extended producer responsibility for textiles does define any producer exemptions.
The explanatory notes published with the Decree states that "everyone who professionally markets clothing in the Netherlands falls within the scope of this Decree."
If the Netherlands is only a transit country, where a company imports into the Netherlands and then exports again without being marketed in the Netherlands, then they do not fall under the EPR system.
Stay Updated With Global Textile Labeling Regulations:
Catch up on our latest apparel updates with your coffee here:
Your Questions Answered
Many of the above questions were submitted and answers were conveyed to Compliance & Risks customers via the "Ask Our Experts" button in C2P.
Clients use AOE to ask about the latest proposed, enacted and amended regulations and mandatory standards applicable to their products and geographies of interest.
When AOE questions can be answered in 30 minutes or less, Compliance & Risks' subject matter experts answer them at no charge!
To learn more about C2P and how Compliance & Risks' SMEs can help you with your questions, contact us today.
Recap on other recent Textile Labeling Requirements hot topics.
Stay up-to-date with our April 2023 textile update, which provides answers about textile fiber labeling requirements in Asia, newly invented fibers and language requirements in Iceland.
You can also catch up with our previous textile update from February 2023, where we provide answers regarding France's TRIMAN logo, EORI numbers and more.
Meet Our Experts
Maria Marecki, Senior Regulatory Consultant, Compliance & Risks
Maria Marecki is a Senior Regulatory Consultant at Compliance & Risks.
She has over a decade of experience as a research consultant compiling customized products to address strategic business needs for retailers and manufacturers, including entering new geographic markets and development of global best practices around regulatory compliance.

Her experience in product safety and labeling spans a wide range of products including children's products, apparel, footwear, electronics, and cosmetics.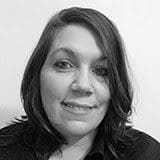 Stacey Bowers, Manager, Global Market Access
Stacey Bowers, MILS, is the Manager of Compliance & Risks' Global Market Access team.

Stacey is a self-described "law nerd" with nearly 20 years' experience consulting on international consumer products regulations and standards. She has extensive knowledge of analytical, labeling, safety and testing issues applicable to apparel, cosmetics, food, food contact articles, footwear, giveaways/ incentives/ premiums, home textiles, jewelry, juvenile products and toys.

Stacey and her team of 10 librarians and lawyers produce current, comprehensive and customized research to address strategic business needs for retailers and manufacturers, including entering new geographic markets; facilitating education and training throughout the supply chain; and development of global best practices around regulatory compliance.
Download Free Packaging Labeling Whitepaper
Our most popular whitepaper of 2022 has been updated with an overview of current legal requirements for packaging labelling in all European countries, including proposed changes.