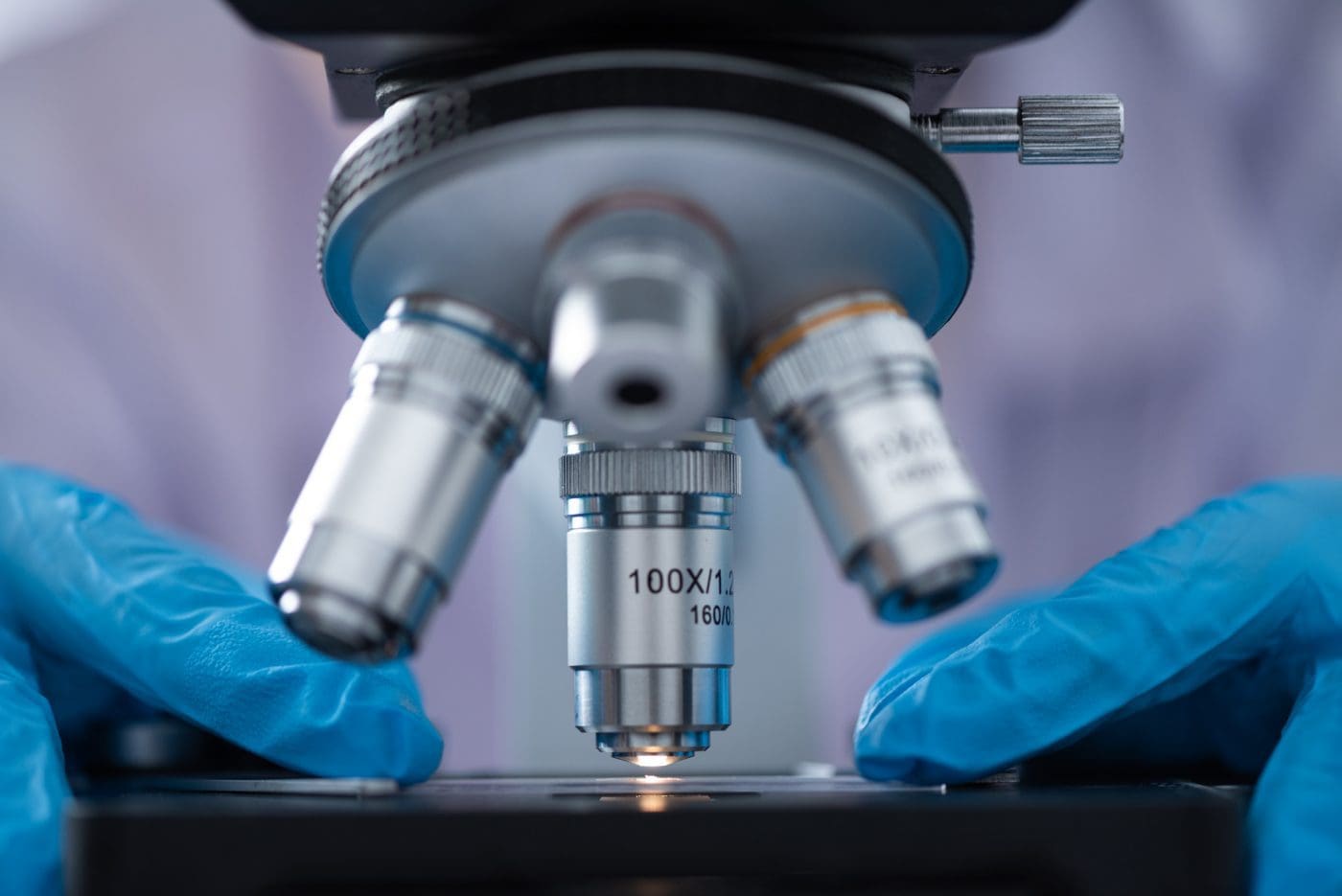 Your Questions, Our Expertly Crafted Answers: Medical Devices 101
Medical devices face their own unique regulatory landscape that has been increasingly complicated by several factors in recent years.
The demand for more sustainable technology is being driven by both consumer demand and legislators, leading to regulatory implications. Global events such as Brexit and COVID-19 have also created unprecedented challenges.
As devices become increasingly integrated with artificial intelligence and internet connection, new cybersecurity and data protection legislation is racing to keep up.
And on top of all this, the new regulatory framework for IVDR and proposed amendments for registration & inspection of medical devices under MDR means staying ahead is more critical than ever.
In our new series, we gather some of the most interesting recent inquiries from Compliance & Risks customers regarding the medical device regulations globally:
Question 1: One of these initiatives is to change the operating model in Korea and Taiwan to a hybrid model with the support of a logistics provider. As part of this we plan to sell selected products direct rather than through distributors. We are currently setting up legal entities in both countries to support the new infrastructure.
What are UDI specific requirements we need to consider?
Korea and Taiwan Medical Device Labelling
Denise McDermott, Senior Regulatory Compliance Specialist answers:
In Taiwan, as per article 33 of the Medical device act; "Medical device firms shall indicate the following particulars on the labels, instructions, or packaging of medical devices, as approved, registered and approved, or listed in accordance with Paragraph 2 of Article 13 and Paragraph 1 of Article 25. However, this shall not apply to those exempt from such indication as announced by the central competent authority:
Product name.
License number or listing number.
Effectiveness, intended use, or indications.
Date of manufacture and period of validity or shelf-life.
Model number, specifications, or major components.
Warnings, cautions, use limitations, or expected and foreseeable side effects.
Name and address of the license holder or the person who completed the listing.
Name and address of the manufacturer.
Lot number or serial number.
Other particulars that shall be indicated as announced by the central competent authority.
In 2021, the Taiwan Ministry of Health and Welfare approved a Notice on marking the labels, instructions or packaging of specific medical devices with warnings and cautions, based on Article 33 of the Medical Device Act. As per the Regulations on the 'Requirements for Medical Device Labels to Bear a Single Identifier', the Taiwan UDI needs to be made according to the standard formulated by the International Medical Device Regulators Forum (IMDRF) and should include Device Identifier (DI) and production Identifier (PI).
As per the 'Requirements for Medical Device Labels to Bear a Single Identifier', the following applies;
"DI should be globally unique and represent the model specification of a specific medical device. When the medical device is changed to a new model (version) or new packaging, the DI should be updated.
The marking principles are as follows:
It should include the form of HRI (Human Readable Interpretation) and AIDC (Automatic identification and data capture).
UDI labeling shall not change or affect the original medical device labeling.
AIDC should use one-dimensional barcode, two-dimensional barcode or radio frequency identification (Radio Frequency Identification) in line with international standards.
For medical devices approved as reusable, the UDI label should be clearly identifiable during the product life cycle.
The medical device package and the components in the in vitro diagnostic medical device are reusable medical devices. Or those that can be sold separately, their respective components should be marked with UDI.
The PI of medical device software should be the version of medical device software; The HRI should be presented on the splash screen or software info page, no AIDC required"
Taiwan FDA will require UDI information to be added to the UDI Database. The product information of the UDI must be uploaded to the UDI information management platform (UDI Database, UDID).
Additionally Taiwan UDI resources can be found here.
South Korea's Unique Device Identifier (UDI) database, is the Integrated Medical Device Information System (IMDIS). UDI compliance is required as per the Medical Device Act (No. 14330) and Enforcement Regulations of Medical Device Act and covers several UDI compliance requirements.
The manufacturer must register UDI data information in the integrated medical device information system and apply to labels by class compliance dates.
As per article 20 of the medical device law; "Article 20 (Matters to be stated on container, etc.)
The name and address of the manufacturer or importer
In the case of imported goods, the manufacturer (country of manufacture and name of the manufacturer)
Authorization (certification or notification) number, name (product name, item name, model name). In this case, the product name is applicable only if there is a product name.
Serial number and year of manufacture (if there is an expiration date, the expiration date can be written instead of the date of manufacture)
Weight or packaging unit
Mark of "medical device"
In the case of single-use, the mark "disposable" and the mark "prohibited to reuse"
Medical device standard code determined by the Minister of Food and Drug Safety in consultation with the Minister of Health and Welfare
The fact that the attached document is provided in electronic form on the Internet homepage and the address of the Internet homepage where the attached document is provided
The amended provisions of Article 20 shall be classified according to the following items.
For Class 4 medical devices: July 1, 2019
For Class 3 medical devices: July 1, 2020
For Class 2 medical devices: July 1, 2021
For Class 1 medical devices: July 1, 2022
As per South Korea Labeling and Management of Medical Devices with Unique Device Identifiers (UDI), the label Unique Device Identifier (UDI) includes the Device Identifier (UDI-DI) and the Production Identifier (UDI-PI).
Manufacturers of medical devices must generate UDI's using the Global Standard #1 international standard system in accordance with Annex 1 for each minimum name unit (by model name or product name) and packaging unit for products received permission/certification or declared.
Furthermore, manufacturers must mark or attach the generated UDI, including human-readable numbers or letters to containers or the exterior of medical devices by one of the following methods:
Medical device barcode;
RFID tag – pictures and figures related to electronic tags as well as said barcodes must also be labelled.
In July 2021, the South Korean Food & Drug Administration issued a draft amendment to the Notice on Labeling and Management of Medical Devices with Unique Device Identifiers(UDI).
If approved, medical device manufacturers will be required to indicate human-readable numbers or letters when using data matrix barcodes to mark containers or the body of medical devices and these numbers or letters may be omitted only when the size of containers or products is small and cannot be written in a font size of 6 points or more.
Question 2: If medical electronic devices / in vitro diagnostic electronic instruments with leaded internal components are able to be sold in 50 U.S States, even if the states do have Rohs like regulation to restrict the 10 restricted substances. From what I am able to gather, medical devices are not in scope for the states that do have rohs regulation.
Medical Devices with lead in USA
Denise McDermott, Senior Regulatory Compliance Specialist answers:
Yes, some US states have implemented RoHS type restrictions, however these only cover specific electronic devices as outlined below.
California
California RoHS restricts several substances including lead and applies to "covered electronic devices" that are defined as a cathode ray tube, cathode ray tube device, flat panel screen, or any other similar video display device with a screen size that is greater than four inches in size measured diagonally and which the department determines, when discarded or disposed, would be a hazardous waste.
Covered electronic device does not include "an automobile or a large piece of commercial or industrial equipment, including, but not limited to, commercial medical equipment, that contains a cathode ray tube, cathode ray tube device, flat panel screen, or other similar video display device that is contained within, and is not separate from, the larger piece of industrial or commercial equipment."
New Jersey
The New Jersey Electronic Waste Management Act, also restricts lead for certain electronic devices. The Act regulates the sale of covered electronic devices if the amount of the restricted substance is too high as per the EU RoHS Directive. The electronic devices covered include; computers, computer monitors and televisions.
According to the Act "Covered electronic device" means a desktop or personal computer, computer monitor, portable computer, or television sold to a consumer. A "covered electronic device" shall not include "an electronic device that is functionally or physically a part of a larger piece of equipment designed and intended for use in an industrial, commercial, or medical setting, including diagnostic, monitoring, or control equipment"
Indiana
The Electronic Waste Act issued by the Indiana General Assembly in Indiana, also includes restrictions on lead and products in scope include video display devices.
Devices registered require a statement that discloses whether "any video display devices sold by the manufacturer to households exceed the maximum concentration values established: (i) for lead, mercury, cadmium, hexavalent chromium, polybrominated biphenyls (pbbs), and polybrominated diphenyl ethers (pbdes); and (ii) under the directive restricting the use of certain hazardous substances in electrical and electronic equipment (RoHS Directive) 2002/95/EC of the European Parliament and Council, as amended; or (B) the manufacturer has received an exemption from any of the maximum concentration values under the RoHS Directive that has been approved and published by the European Commission."
New York
In New York, the Electronic Equipment Recycling And Reuse Act restricts the use of lead and includes the following electronic devices in its scope; computers, computer peripheral, small electronic equipment (which means means any portable digital music player that has memory capability and is battery-powered, video cassette recorder, a digital video disc player, digital video recorder, digital converter box, cable or satellite receiver, or electronic or video game console, and includes any cable, cord, or wiring permanently affixed to or incorporated into any such product), small-scale servers, cathode ray tubes and televisions.
Covered electronic equipment in this act does not include commercial medical equipment that contains within it a cathode ray tube, or other medical devices as that term is defined under the Federal Food, Drug and Cosmetic Act.
Illinois
In Illinois, the Illinois Electronic Products Recycling and Reuse Act also restricts lead and covers televisions.
Wisconsin
In Wisconsin, the Wisconsin Electronic Waste Recycling Act requires that manufacturers disclose compliance with the substance restrictions set out by the EU RoHS Directive. Covered Products include computer Equipment and monitors, mobile / cell phones, modems and televisions.
Question 3: Recently DOTE(2-ethylhexyl 10-ethyl-4,4-dioctyl-7-oxo-8-oxa-3,5-dithia-4-stannatetradecanoate) has been added to the Authorization list
What is the opinion on whether the use of DOTE in medical devices and consumables is exempted from authorization requirement?
DOTE(2-ethylhexyl 10-ethyl-4,4-dioctyl-7-oxo-8-oxa-3,5-dithia-4-stannatetradecanoate)
Denise McDermott, Senior Regulatory Compliance Specialist answers:
In accordance with REACH Article 2(6)(c), The provisions of Title IV (information in the supply chain) shall not apply to medical devices when they consist of a mixture and are invasive or used in direct physical contact with the human body and other EU regulations lay down provisions for the classification and labelling of dangerous substances (Regulation (EC) No 1272/2008) and where existing and more specific EU medical device legislation applies.
However, 2-ethylhexyl 10-ethyl-4,4-dioctyl-7-oxo-8-oxa-3,5-dithia-4-stannatetradecanoate is classified as Toxic for reproduction (category 1B), and as per Regulation (EU) 2017/745, "Devices shall be designed and manufactured in such a way as to reduce as far as possible the risks posed by substances or particles…Devices, or those parts thereof or those materials used therein that are invasive and come into direct contact with the human body, (re)administer medicines, body liquids or other substances, including gases, to/from the body, or transport or store such medicines, body fluids or substances,including gases, to be (re)administered to the body, shall only contain the following substances in a concentration that is above 0,1 % weight by weight (w/w) where justified pursuant to Section 10.4:
(A) substances which are carcinogenic, mutagenic or toxic to reproduction, of category 1A or 1B, in accordance with Part 3 of Annex VI to Regulation (EC) No 1272/2008 of the European Parliament and of the Council, or
(B) substances having endocrine-disrupting properties for which there is scientific evidence of probable serious effects to human health and which are identified either in accordance with the procedure set out in Article 59 of Regulation (EC) No 1907/2006 of the European Parliament and of the Council (2) or, once a delegated act has been adopted by the Commission pursuant to the first subparagraph of Article 5(3) of Regulation (EU) No 528/2012 of the European Parliament and the Council (3), in accordance with the criteria that are relevant to human health amongst the criteria established therein.
Your Questions Answered
Many of the above questions were submitted and answers were conveyed to Compliance & Risks customers via the "Ask Our Experts" button in C2P.
Clients use AOE to ask about the latest proposed, enacted and amended regulations and mandatory standards applicable to their products and geographies of interest.
When AOE questions can be answered in 30 minutes or less, Compliance & Risks' subject matter experts answer them at no charge!
To learn more about C2P and how Compliance & Risks' SMEs can help you with your questions, contact us today.
Meet our Expert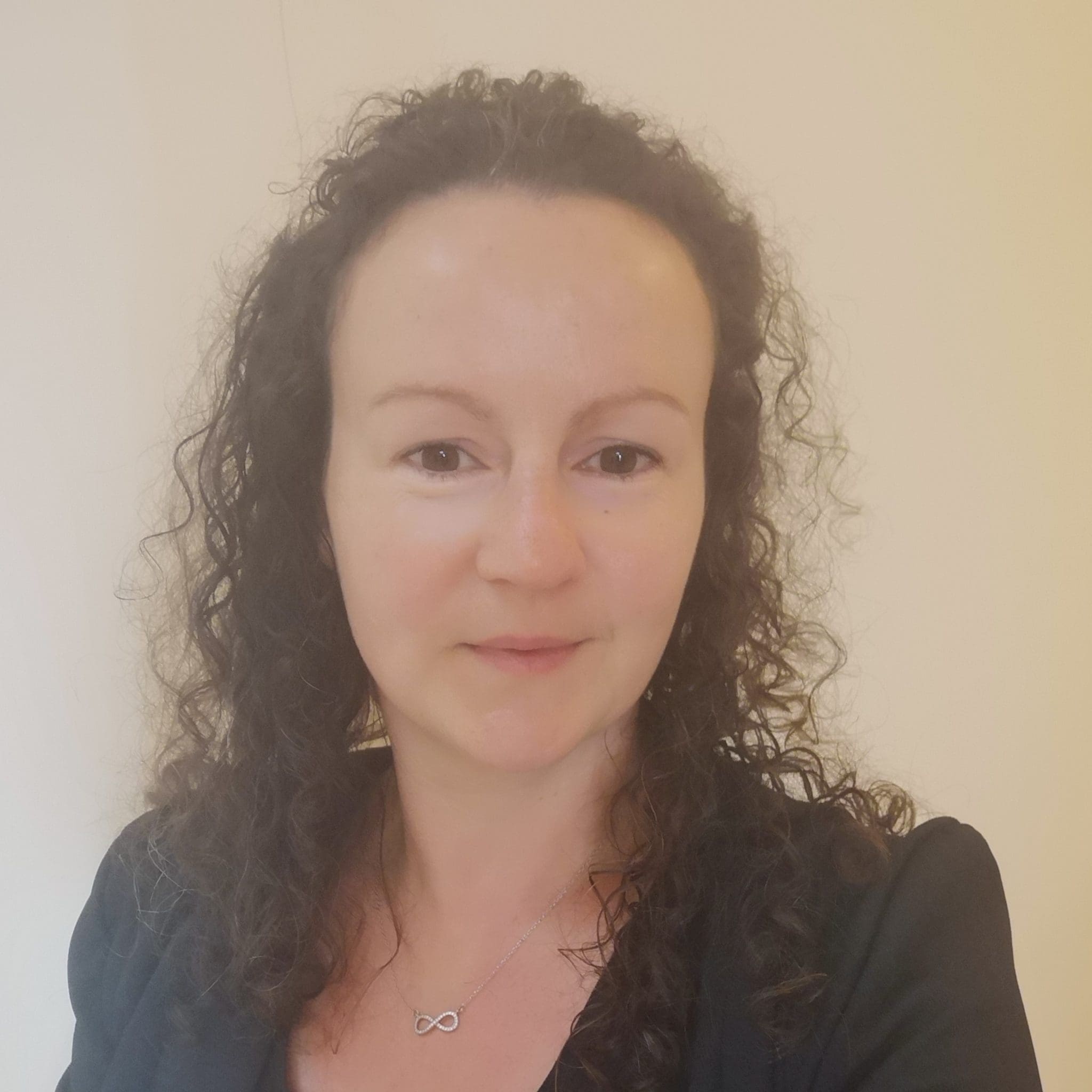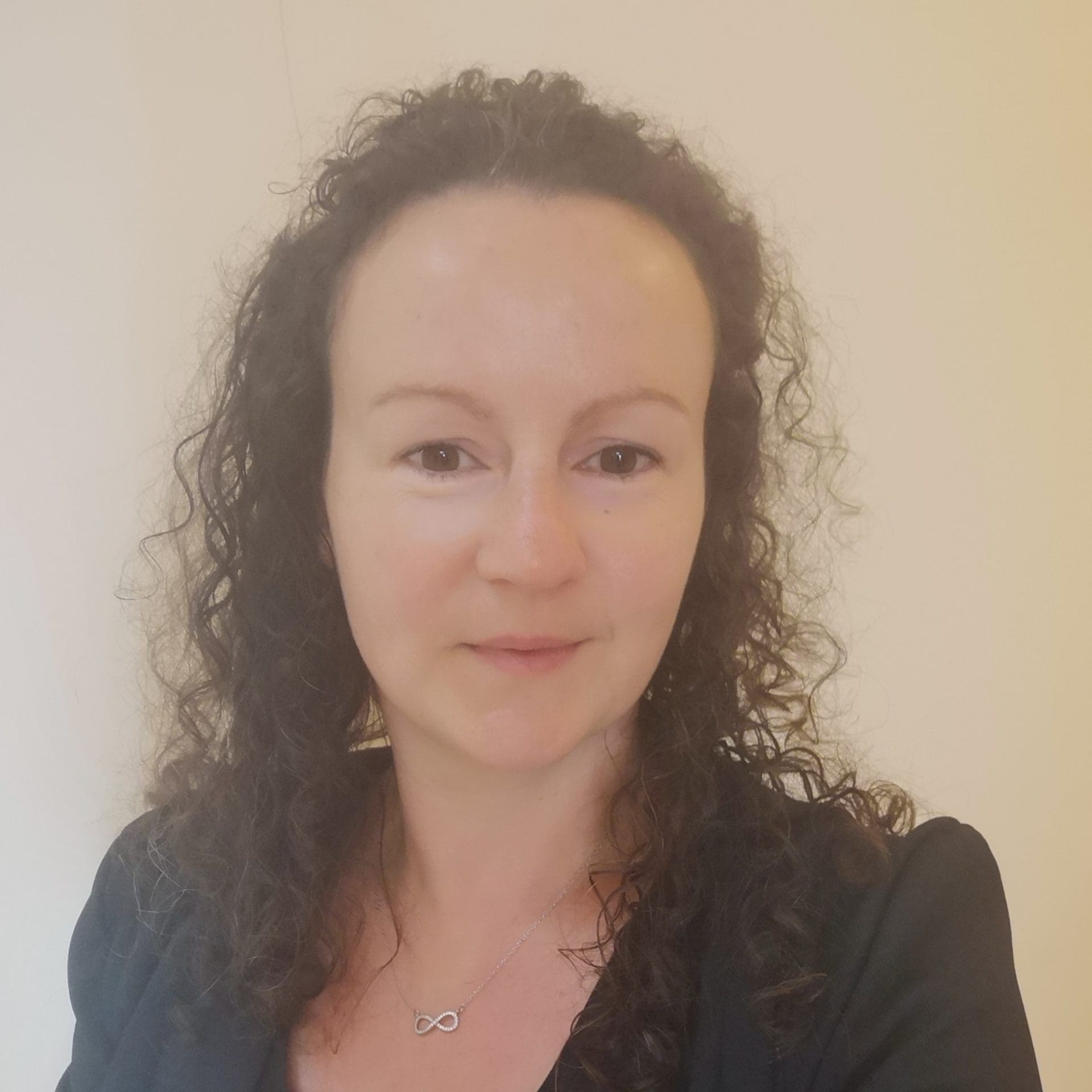 Denise McDermott, Senior Compliance Specialist, Compliance & Risks
Prior to joining Compliance & Risks, Denise worked in the medical device industry for 13 years across a number of areas including regulatory affairs, post-market surveillance, customer complaints, quality, and technical support.

She has experience in several areas including IVDR, CE marking, labeling, legal documentation, customer and quality technical communications and regulatory risk assessments.
Book Time With Our Team
Learn how C2P can help you stay ahead of regulatory changes in the medical devices industry globally and achieve uninterrupted market access.