TSCA Restrictions Present REACH-like Impacts for Product Manufacturers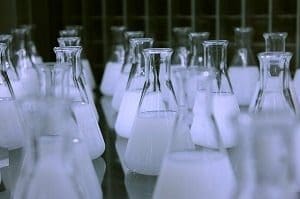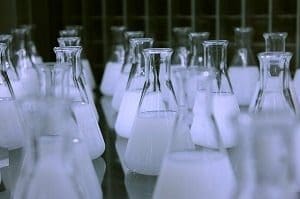 New rules announced by the US Environmental Protection Agency (EPA) seek to ban or restrict five persistent, bioaccumulative and toxic (PBT) substances under the US Toxic Substances Control Act (TSCA), Section 6(h).
These new rules mark something of a turning point that sees TSCA becoming more REACH-like, specifically by introducing restrictions on substances present in articles (finished products). Up until now, TSCA regulatory actions had applied only to the production, processing, and importing of chemicals.
For those in industry, the new rules may be challenging to comply with as the substances targeted have not been subject to many, if any, bans or article-specific restrictions. There is little legal precedent in the US or elsewhere (e.g. under EU REACH), so, amongst product manufacturers, only those exercising full materials disclosure are likely able to immediately identify affected articles. Intensifying the challenge is that, for some of the substances, an 8 March 2021 compliance deadline related to their use in articles has already struck. At worst, some companies may already be non-compliant and face civil penalties of fines, imprisonment or even both. This is the worst case though, and currently a somewhat unlikely scenario given the EPA has also clarified that they have "the authority to amend them if circumstances change, including in relation to the receipt of new information" and that it is:
"inviting public comment on the final rules, including whether there are further exposure reductions that could be achieved, including exposure reductions for potentially exposed or susceptible subpopulations and the environment; implementation issues associated with these final rules; and whether to consider additional or alternative measures or approaches." In particular, EPA is seeking comment on specifics of recently raised issues regarding the compliance date for the prohibition on the processing and distribution of PIP (3:1) for use in articles, and PIP (3:1) containing articles.
Regarding PIP (3:1), the "recently raised issues" is likely coded language for industry backlash, something that appears to have spearheaded the EPA opening a consultation as well as pushing back the compliance deadline related to the use of this substance in articles until 4 September 2021. Interestingly, it does not, however, change requirements for record-keeping or downstream customer notifications.
Comments must be received on or before 17 May 2021 with submissions made through the Federal eRulemaking Portal, and referencing docket identification (ID) number EPA–HQ–OPPT–2021–0202.
What are the five substances, where are they used and what is/are the restriction(s)?
Phenol, isopropylated phosphate (3:1) (PIP 3:1): Widely used in electronic products as a plasticiser and flame retardant, as well as a lubricant. As such initial feedback from industry is that this will be the most impactful. As currently written, the PIP (3:1) final rule will prohibit processing and distribution in commerce of PIP (3:1), and products or articles containing the chemical substance, for all uses. It is worthwhile noting that there are different compliance dates for certain applications, as well as certain exclusions.
Decabromodiphenyl ether (DecaBDE): A flame retardant in plastic enclosures for televisions, computers, audio and video equipment, textiles and upholstered articles, wire and cables for communication and electronic equipment, and other applications. The use of the substance is banned in Electrical and Electronic Equipment (EEE) placed on the EU market under the Restriction of Hazardous Substances (RoHS) Directive. With the restriction applying to all items of EEE unless a specific exemption is listed. The DecaBDE final rule will prohibit the manufacture (including import) and processing of DecaBDE, and products and articles containing DecaBDE, as of 8 March 2021, as well as prohibit the distribution in commerce of products and articles to which DecaBDE has been added as of 6 January 2022. As with PIP(3:1), there are different compliance dates for certain applications, as well as certain exclusions.
2,4,6-tris(tert-butyl)phenol (2,4,6-TTBP): A lubricant and fuel additive, with the restriction applying to commercial distribution and products containing >0.3% in containers smaller than 35 gallons and >0.3% for uses as an oil lubricant or additive regardless of container size. No compliance date appears to have been specified within the US Federal Register for this restriction, so it is assumed that 8 March 2021 applies.
Hexachlorobutadiene (HCBD): A chlorinated hydraulic, heat transfer, or transformer fluid, with the restriction applying to all products except for the unintentional production of HCBD. As with TTBP, no compliance date appears to have been specified within the US Federal Register for restricting HCBD from use, so it is also assumed that 8 March 2021 applies.
Pentachlorothiophenol (PCTP): A chlorinated plasticiser used to make rubber more pliable in industrial uses, with the restriction applying to products containing >1% by weight of the substance. This will take effect on 6 January 2022.
Want access to more in-depth analysis from our expert Knowledge Partner Network? Sign up to our newsletter!