Argentina's Repairability Index and Labeling of Electrical and Electronic Equipment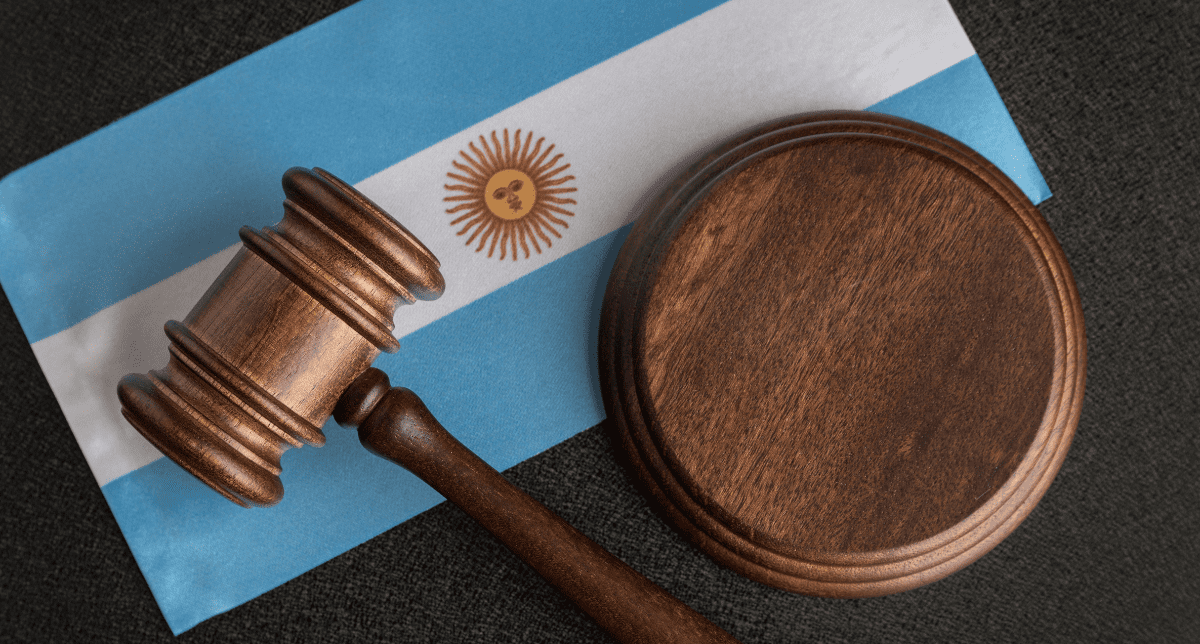 This blog was originally posted on 14th November, 2023. Further regulatory developments may have occurred after publication. To keep up-to-date with the latest compliance news, sign up to our newsletter.
AUTHORED BY FERNANDA PARO, REGULATORY COMPLIANCE SPECIALIST, COMPLIANCE & RISKS
---
Argentina: Repairability Index and Labeling of Electrical and Electronic Equipment, Bill No. 4382-D-2023
On 31 October 2023, the Argentine Chamber of Deputies proposed Bill No. 4382-D-2023 with the aim of creating a repairability index for electrical and electronic equipment and establishing mandatory labeling to inform about this index.
The competent Authority will determine the products that will fall within scope of this law, as well as the parameters and calculation method for determining the reparability index, following the criteria listed in Article 4.
Also, the Authority will establish:
The design and guidelines for incorporating the labels to the products. In any case, the size of the labels cannot be less than 5% of the surface of the main face of the product box and cannot be covered by other elements; and
The products to which a usage/estimate of remaining useful life counter must be incorporated in a way that is visible to the consumer.
According to Article 7, anyone who commercializes a product falling within the scope of this law must inform about its repairability index at the time of sale and include it in any public offer made.
The Bill would also amend subsection e) of Article 14 of the Consumer Protection Law No. 24.240 to specify that the certificate of guarantee must include the information on the index of reparability.
What's Next?
If enacted, the implementing regulations are expected to be issued within 90 days from the entry into force of this law.
Stay Ahead Of Regulatory Changes
Accelerate your ability to achieve, maintain & expand market access for all products in global markets with C2P – Your key to unlocking market access, trusted by more than 300 of the world's leading brands.
C2P is an enterprise SaaS platform providing everything you need in one place to achieve your business objectives by proving compliance in over 195 countries.
C2P is purpose-built to be tailored to your specific needs with comprehensive capabilities that enable enterprise-wide management of regulations, standards, requirements and evidence.
Add-on packages help accelerate market access through use-case-specific solutions, global regulatory content, a global team of subject matter experts and professional services.
Accelerate time-to-market for products
Reduce non-compliance risks that impact your ability to meet business goals and cause reputational damage
Enable business continuity by digitizing your compliance process and building corporate memory
Improve efficiency and enable your team to focus on business critical initiatives rather than manual tasks
Save time with access to Compliance & Risks' extensive Knowledge Partner network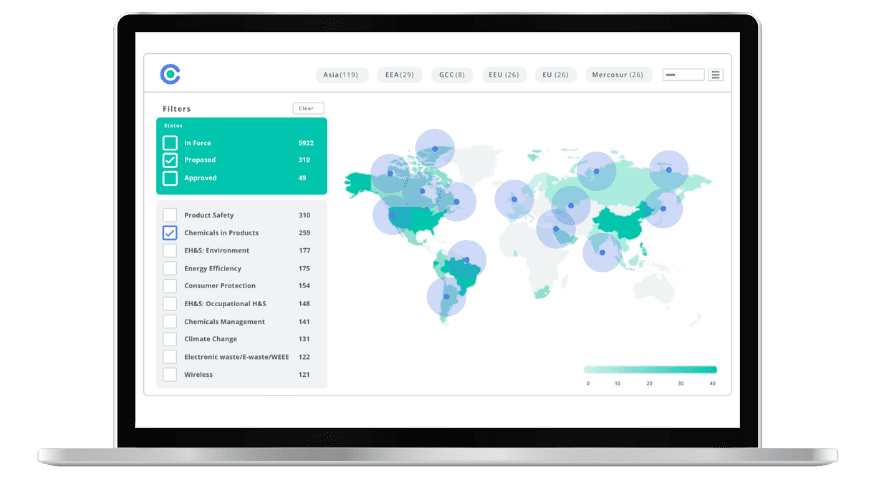 Simplify Your Product Compliance Process with C2P
Design & build new products with full confidence you've met all compliance obligations.