What's Happening in Medical Device Legislation in the EU?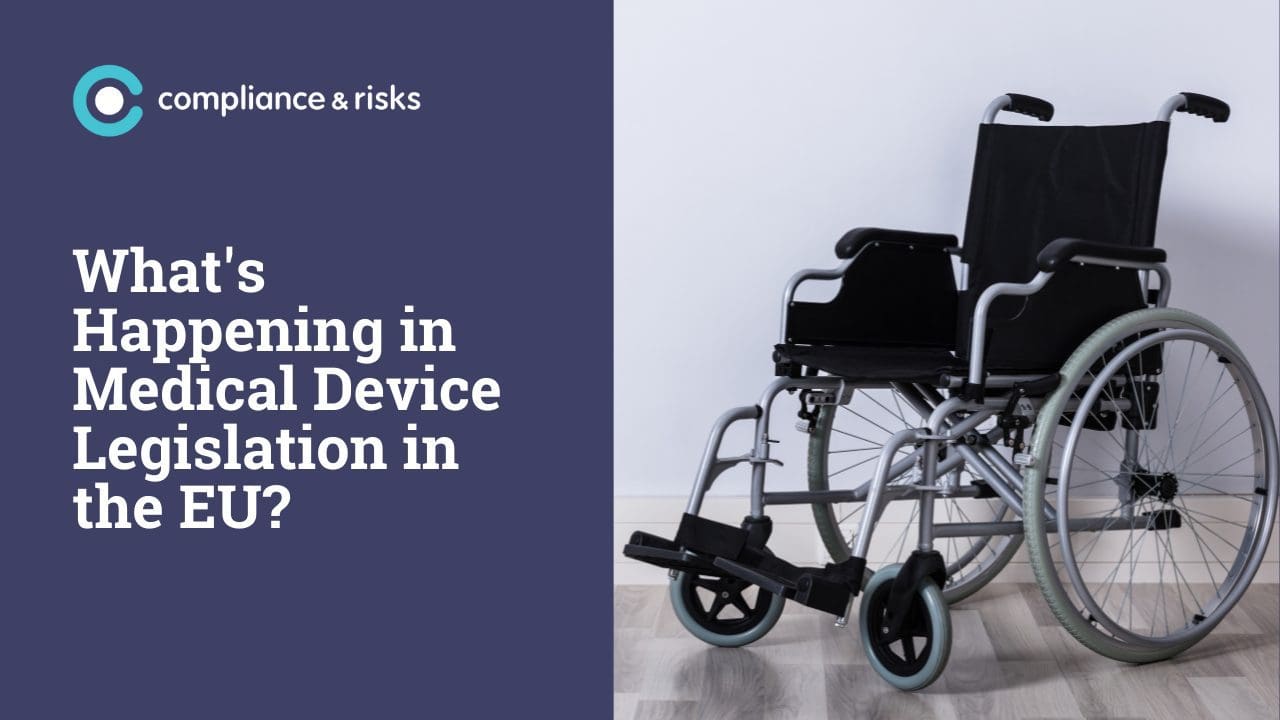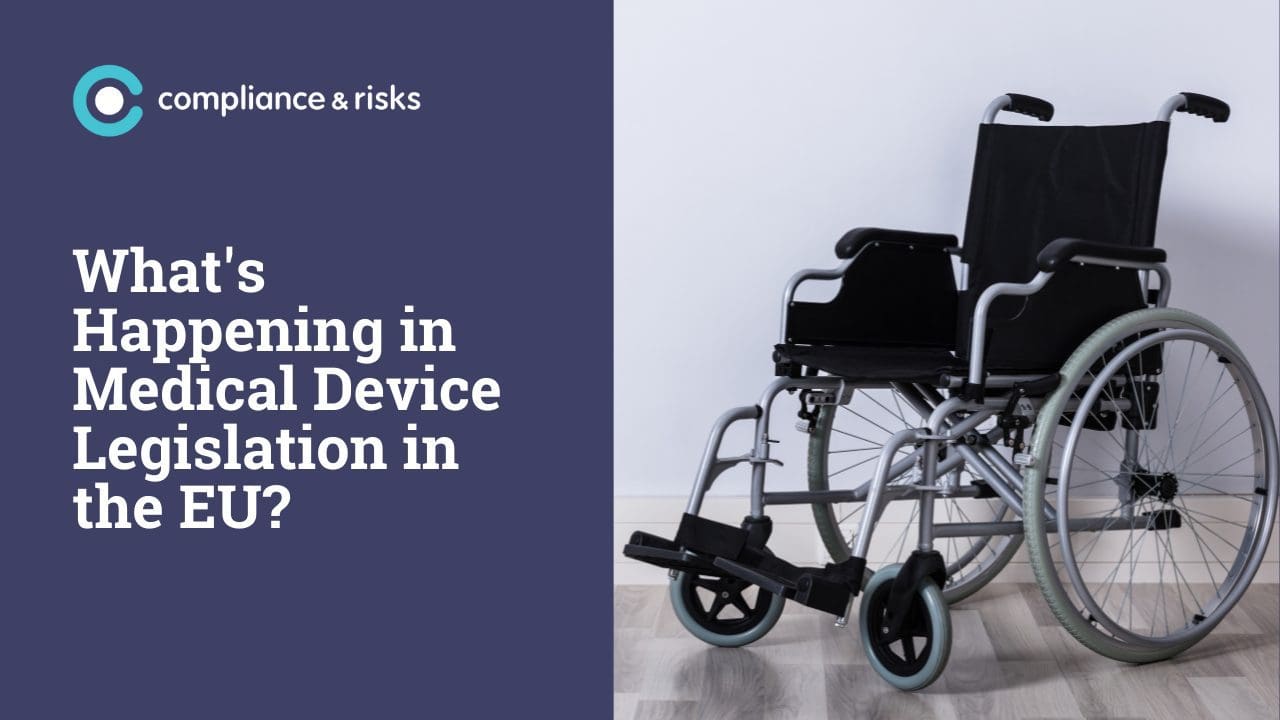 2021 has been a busy year for the medical device sector. In Europe, the EU MDR was implemented on 26 May 2021. While the MDR will serve to strengthen the existing regulatory landscape for medical devices in Europe, Brexit has presented a new set of obligations for medical device manufacturers.
This blog summarizes the most recent changes for medical devices in the EU.
Implementation of Medical Devices, Regulation (EU) 2017/745 (MDR) 
This regulation repeals the EU Medical Devices Directive 93/42/EEC. Due to the COVID-19 pandemic, the entry into force was postponed until 26 May 2021 and is now in effect. This regulation lays down rules concerning the placing on the market, making available on the market or putting into service of medical devices for human use and accessories for such devices in the Union. The regulation also applies to clinical investigations concerning such medical devices and accessories conducted in the Union.
The new regulation contains the following main changes:
Labeling obligations include marks for reprocessing of single use devices, the Unique Device Identification (UDI) system, and indication of the presence of certain substances that are carcinogenic, mutagenic or toxic to reproduction and endocrine disrupting substances
Economic operators' role and obligations through the entire life cycle of medical devices
Stricter rules on the designation of Notified Bodies
Rules strengthening the market surveillance of medical devices and the establishment of an EU database on medical devices (EUDAMED)
Stricter rules for substance-based devices and provisions on software as medical devices
The introduction of "sponsor" as the responsible party for the conduct of a clinical investigation
Decision on Standardization Request as Regards Medical Devices and In Vitro Diagnostic Medical Devices under Regulations (EU) 2017/745 and 2017/746
Commission Implementing Decision C (2021) 2406, issued on 14 April 2021, sets out a standardization request as regards medical devices in support of Regulations (EU) 2017/745 and (EU) 2017/746.
Annex I, table 1 contains a list of 201 existing standards to be revised and Annex I, table 2 contains a list of 27 new standards to be drafted in support of Regulation (EU) 2017/745 for medical devices.
Annex II, table 1 contains a list of 46 existing harmonized standards to be revised and Annex II table 2, contains a list of new harmonized standards to be drafted in support of Regulation (EU) 2017/746 for in vitro diagnostic medical devices.
European Commission Proposed Draft Rules for the Application of Regulation (EU) 2017/745 as Regards Electronic Instructions for Use of Medical Devices in April 2021
This draft aims to facilitate the implementation of the new regulatory framework for devices by allowing manufacturers to provide online manuals instead of paper instructions relating to any of the following devices:
Implantable and active implantable medical devices and their accessories covered by Regulation (EU) 2017/745
Fixed installed medical devices covered by Regulation 2017/745
Medical devices and their accessories covered by Regulation (EU) 2017/745 and fitted with a built-in system visually displaying the instructions for use
Manufacturers may provide online manuals for the said devices under the following conditions:
The devices and accessories are intended for exclusive use by professional users
The use by other persons is not reasonably foreseeable
In addition, manufacturers of software covered by Regulation (EU) 2017/745 may also provide instructions for use in electronic form by means of the software itself instead of in paper form.
European Commission Published List of Guidance Documents to Ensure the Smooth Implementation of the New Framework Legislations
The below guidance documents were published by the European Commission:
Factsheet for Class I Medical Devices, February 2021
Guidance Document on Qualification of Medical Devices, March 2021
Implementation Rolling Plan for Regulation (EU) 2017/745 and Regulation (EU) 2017/746, April 2021
Stronger Rules on Medical Devices, Press Release, May 2021
Position Paper on Implementation of UDI Requirements for Contact Lenses, Spectacle Frames, Spectacle Lenses & Ready Readers, May 2021
Q&A Section on Application of Regulation on Medical Devices Questions and Answers, May 2021
Guidance on Harmonized Administrative Practices and Technical Solutions Under EUDAMED, MDCG 2021-01
Guidance Document on Certification of Class D In Vitro Diagnostic Medical Devices Requirements, MDCG 2021-04
Guidance for Standardization of Medical Devices, MDCG 2021-05
Clinical Investigations of Medical Devices, MDCG 2021-06
Guidance Document on Clinical Investigation of Medical Devices Notification Report, MDCG 2021-08
Guidance Document on Status of Appendixes E-I of IMDRF N48 Under the EU Regulatory Framework for Medical Devices, MDCG 2021-10
Guidance on Implant Card – 'Device Types', MDCG 2021-11
European Medical Device Nomenclature, FAQ, MDCG 2021-12
For a more in-depth analysis of these recent updates, download your free copy of our white paper 'Medical Device Regulatory Developments in the EU, UK and China'.