Regulatory Highlights in China: Analysis of Key Changes in 2021
Whitepaper Overview
China has introduced a number of important regulatory updates impacting manufacturers and importers in 2021. This white paper will examine the key legislative changes to help companies understand and manage their legal obligations to comply with product requirements.
This whitepaper looks at developments in the areas of:
Medical Devices
Introduction of the Management System of Medical Devices in China
The newly revised Supervision and Administration of Medical Devices 2021
Climate Change
China's action plans to reduce carbon dioxide emissions and achieve carbon peak and carbon neutrality
HFCs management and control under the Kigali Amendment
Chemicals Management
Legislative developments in the management of chemicals, including updates to some catalogues of chemicals
Author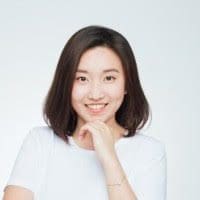 Eden Yao, Regulatory Analyst, Compliance & Risks
As a Regulatory Analyst, Eden specializes in monitoring and analyzing regulations and standards in China, and also specializes in researching, monitoring, and analyzing international regulatory changes on Food Contact Materials and Hygienic Design.

Eden holds a Bachelor of Law Degree (BCL) from China and a Diploma of Common Law from University College Cork (UCC). She also holds a LLM of Intellectual Property and E-Law, and a Higher Diploma in Accounting and Corporate Finance from UCC.