Insights On REACH, RoHS & TSCA From Assent Evolve Conference 2022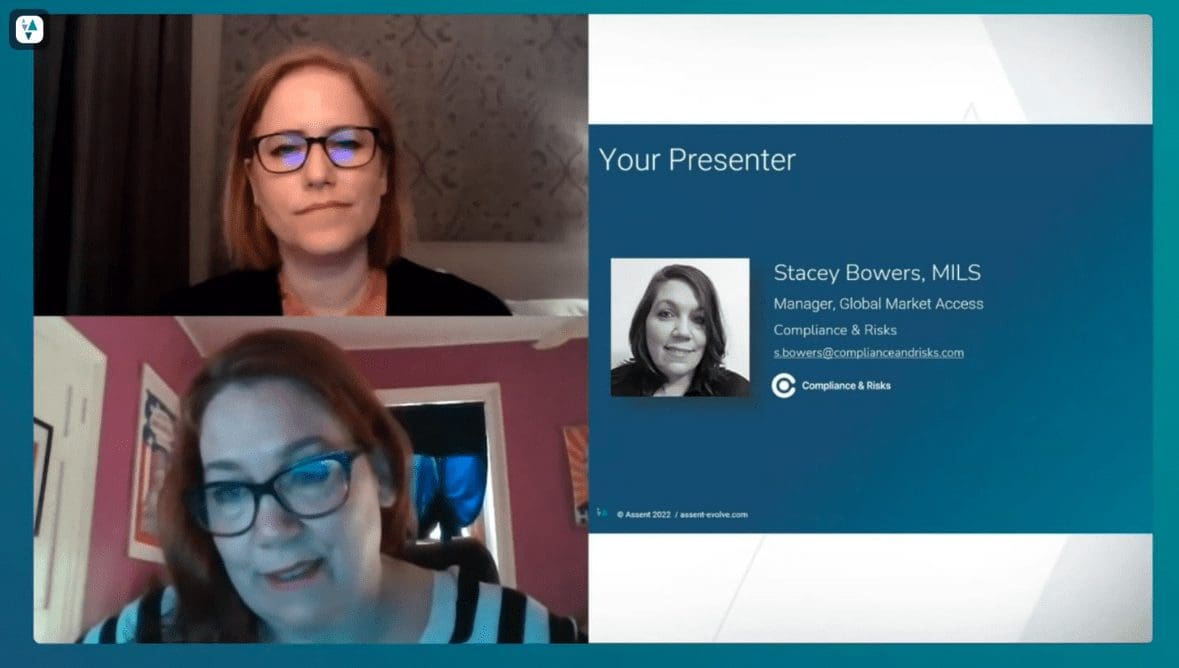 Compliance & Risks was pleased to participate in Assent Evolve, a conference dedicated to helping complex manufacturers realize deep sustainability across their supply chains – from Product Compliance to ESG.
Stacey Bowers, Manager of C&R's Global Market Access Team, presented with Cally Edgren, Assent's Director of Sustainability, on "Forecasts of REACH, RoHS, TSCA & More."
PFAS Proposals:
During her presentation, Stacey covered the breadth of PFAS legislation under consideration globally, such as on the US federal level; in the US states of California, Minnesota, New Hampshire and Vermont; and at the EU regional level.
Many of these proposals would require registration of intentionally-added perfluoroalkyl and polyfluoroalkyl substances (PFAS) in products and product components and define:
"PFAS" as a class of fluorinated organic chemicals containing at least one fully fluorinated carbon atom;
"Product" as an item, including its components, that is manufactured, assembled, packaged or otherwise prepared for sale or distributed, including for personal, residential, commercial or industrial use, or for use in making other products and
"Intentionally added," meaning that a manufacturer has intentionally added to a product, a product's components or a product's ingredients and that have a functional or technical effect on the product, the product's components or the product's ingredients.
Further Changes:
Other policy areas covered included:
Stay Updated On Regulations
C&R continues to monitor these proposals – and others likely to impact your products – on a daily basis.
For the latest news on chemicals in finished products, tune into our webinar covering the latest chemical regulatory updates for Q2 2022, presented by Maria Marecki, Senior Regulatory Consultant.
Book Time With Our Team
Learn how C2P can help you stay ahead of regulatory changes and achieve uninterrupted market access.