Medical Devices 101: Your Questions, Our Expertly Crafted Answers
Medical devices face their own unique regulatory landscape that has been increasingly complicated by several factors in recent years.
The demand for more sustainable technology is being driven by both consumer demand and legislators, leading to regulatory implications. Global events such as Brexit and COVID-19 have also created unprecedented challenges.
As devices become increasingly integrated with artificial intelligence and internet connection, new cybersecurity and data protection legislation is racing to keep up.
And on top of all this, the new regulatory framework for IVDR and proposed amendments for registration & inspection of medical devices under MDR means staying ahead is more critical than ever.
In our new series, we gather some of the most interesting recent inquiries from Compliance & Risks customers regarding the medical device regulatory updates globally:
Question 1: We make a smartwatch that monitors Blood Pressure, Blood Oxygen, Heart Rate and is a Fitness Tracker, can you tell me if it would be considered a medical device in the US and Canada?
Answered by Hee-Ji Lee, Regulatory and Requirements Compliance Specialist
In Canada, the Apple Watch software that performs electro-cardiograms and provides notifications of irregular heart rhythms has been approved as a medical device. See the attached Apple Watch software license status and this news article here.
Please also refer to this guidance document to determine if the provided smart watch in the link falls under the Software as a Medical Device (SaMD) here
Further, this guideline may assist the customer in identifying a medical device class with respect to the above product which you can find here.
Question 2: In your recent publication: GCC: Low Voltage, Labelling, Registration and Notified Bodies, Presentation, September 2022 in C2P – GCC has mentioned the certification marking and self declaration requirement for Low Voltage Equipment, can you provide the scope of products falling into this technical regulation?
Will test and measurement equipment, laboratory equipment fall in the scope?
GCC: Low Voltage, Labelling, Registration and Notified Bodies, Presentation, September 2022
Answered by Joyce Costello, Senior Regulatory Compliance Specialist
The GSO's low voltage technical regulation applies to electrical and electronic devices and appliances/fixtures designed for household use with a voltage rating between 50 and 1000 V for AC and between 75 and 1500 V for DC.
The Regulation further divides the products in scope into two lists, referred to as List (1) and List (2), which require different conformity assessment procedures.
GSO has to date published List 1, comprising 13 categories of higher risk products which are subjected to Gulf Type Examination (Module B) + Conformity to Type (Module C), and require Gulf Type Examination certification by a Notified Body:
Domestic Electrical Fans
Refrigerators, freezers and other refrigerating or freezing equipment
Centrifugal clothes dryers and Clothes washing machines, including machines which both wash and dry
Food grinders and mixers, fruit or vegetable juice extractors.
Toasters
Electro-thermic hair-dressing apparatus and hand dryers
Domestic electric heating apparatus
Microwave ovens
Other ovens; cookers, cooking plates, boiling rings, grillers and roasters
Electric instantaneous or storage water heaters and immersion heaters
Electric smoothing irons
Plugs, Socket outlets, Adaptors, Cord Extension Sets and chargers
Air conditioners
The following equipment are expressly not in scope:
Electrical equipment for use in an explosive atmosphere
Electrical equipment for radiology and medical purposes
Electrical parts for goods and passenger lifts
Electricity meters
Electric fence controllers
Radio-electrical interference
Specialized electrical equipment, for use on ships, aircraft or railways, which complies with the safety provisions drawn up by International Bodies in which the Member States participate.
Based on List 1 and the exclusions referenced above, the products you mention do not appear to be in scope and as such the regulation is not enforced for these products.
Question 3: Would you please provide me with an update on whether or not medical devices packaging is exempt from the Spanish Plastics Packaging Tax.
If so would you please provide the reference/source(s).
Spain: Waste and Contaminated Soils for a Circular Economy, Law No. 7/2022
Answered by Denise McDermott, Senior Regulatory Compliance Specialist
The Spanish law on Waste and Contaminated Soils for a Circular Economy (Law No. 7/2022) aims to prevent and reduce the generation of waste and the adverse impacts of its generation and management, and can be assessed here.
The Law applies to All types of waste, taking into account the exclusions set out in paragraphs 2, 3 and 4 and appears to contain conditions for exemption for products to be used to package medicines, health products, formula for infants, or hazardous healthcare waste. Refer to Article 75. Exemptions here.
As per the text, the tax base will be made up of the amount of non-recycled plastic, expressed in kilograms, contained in the products subject to the tax.
The tax rate is 0.45 euros per kilogram.
Importantly, certain packaging for example, "paints, inks, lacquers and adhesives designed to be incorporated into products intended to have the function of containing, protecting, handling or delivering goods or products" will not be subject to the tax.
Furthermore, small imports or intra-community acquisitions of packaging will not be taxed either, as they are exempt.
Also, those whose total amount of non-recycled plastic contained in the containers subject to import or intra-community acquisition will not exceed 5 kilograms will have such consideration.
Likewise, it has been considered appropriate to exempt from the tax those products that are intended to provide the function of containment, protection, handling, distribution and presentation of medicines, health products, food for special medical uses"
Stay Compliant With Global Medical Device Regulations:
Catch up on our latest medical device updates with your coffee here:
Register for our on-demand webinar for a regulatory update on the medical devices industry here.

Your Questions Answered
Many of the above questions were submitted and answers were conveyed to Compliance & Risks customers via the "Ask Our Experts" button in C2P.
Clients use AOE to ask about the latest proposed, enacted and amended regulations and mandatory standards applicable to their products and geographies of interest.
When AOE questions can be answered in 30 minutes or less, Compliance & Risks' subject matter experts answer them at no charge!
To learn more about C2P and how Compliance & Risks' SMEs can help you with your questions, contact us today.
Meet our Experts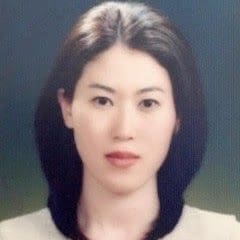 Hee-Ji Lee, Regulatory and Requirements Compliance Specialist, Compliance & Risks
Hee-Ji Lee is a Regulatory and Requirements Compliance Specialist with the Global Regulatory Compliance Team.
Her work is focused on conducting extensive legal research for clients as well as monitoring and analyzing global regulatory developments.
She has a Bachelor of Political Science in Politics and Diplomacy, a Master of Science in International Management and Global Business, and is currently pursuing a Bachelor of Science in Law.
Hee-Ji is a native Korean speaker, and is fluent in English and Chinese.
She also has experience handling/submitting environmental data on semiconductor products at a company in Hong Kong.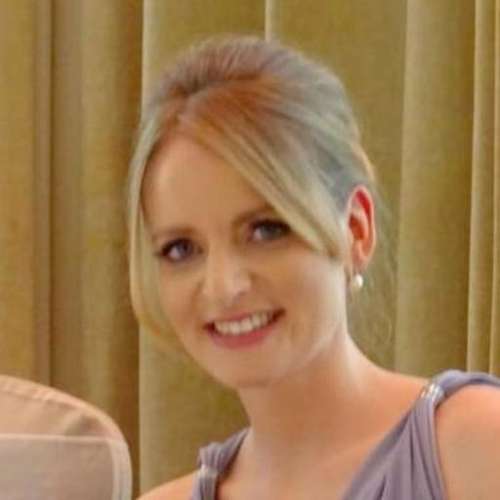 Joyce Costello, Senior Regulatory Compliance Specialist, Compliance & Risks
Joyce is a Senior Regulatory Compliance Specialist with Compliance & Risks with 9 years experience.
With expertise in global RoHS legislative and product safety conformity assessment requirements, Joyce also works closely with customers to assist them in understanding the implications of evolving regulation on their products.
Joyce has a Master of Laws (LLM) and Postgraduate Higher Diploma in French from University College Cork.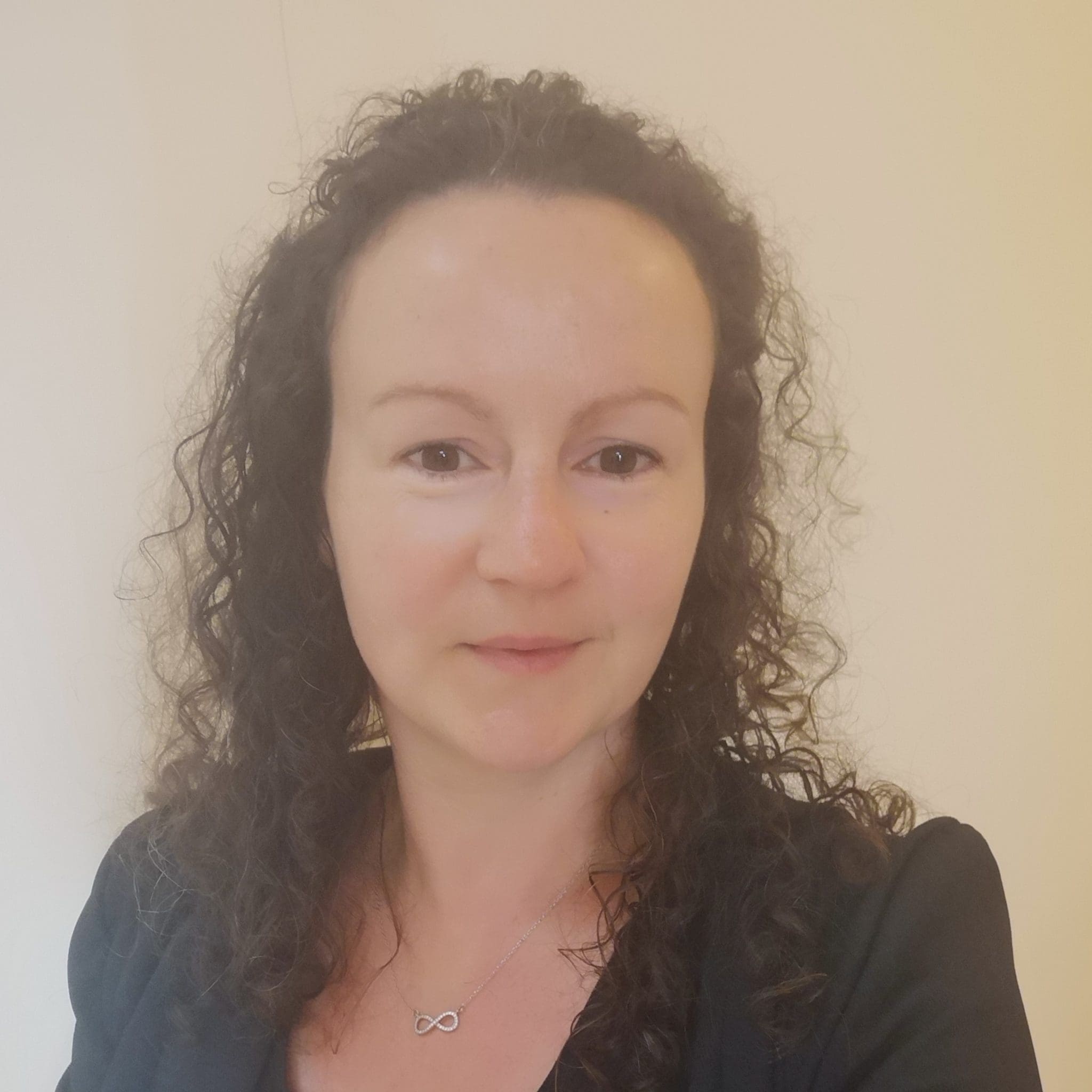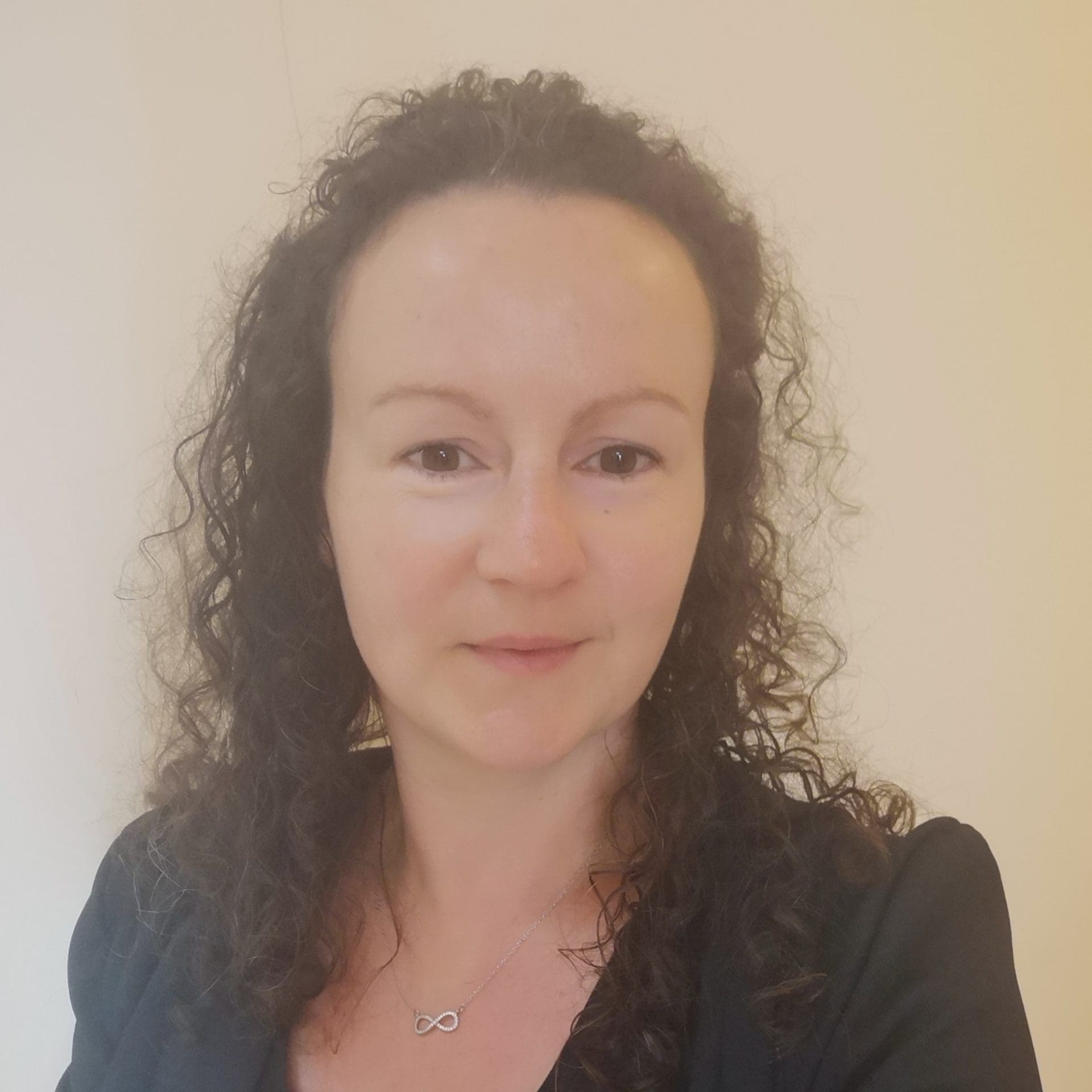 Denise McDermott, Senior Compliance Specialist, Compliance & Risks
Prior to joining Compliance & Risks, Denise worked in the medical device industry for 13 years across a number of areas including regulatory affairs, post-market surveillance, customer complaints, quality, and technical support.

She has experience in several areas including IVDR, CE marking, labeling, legal documentation, customer and quality technical communications and regulatory risk assessments.