What's Trending In Compliance For Textiles?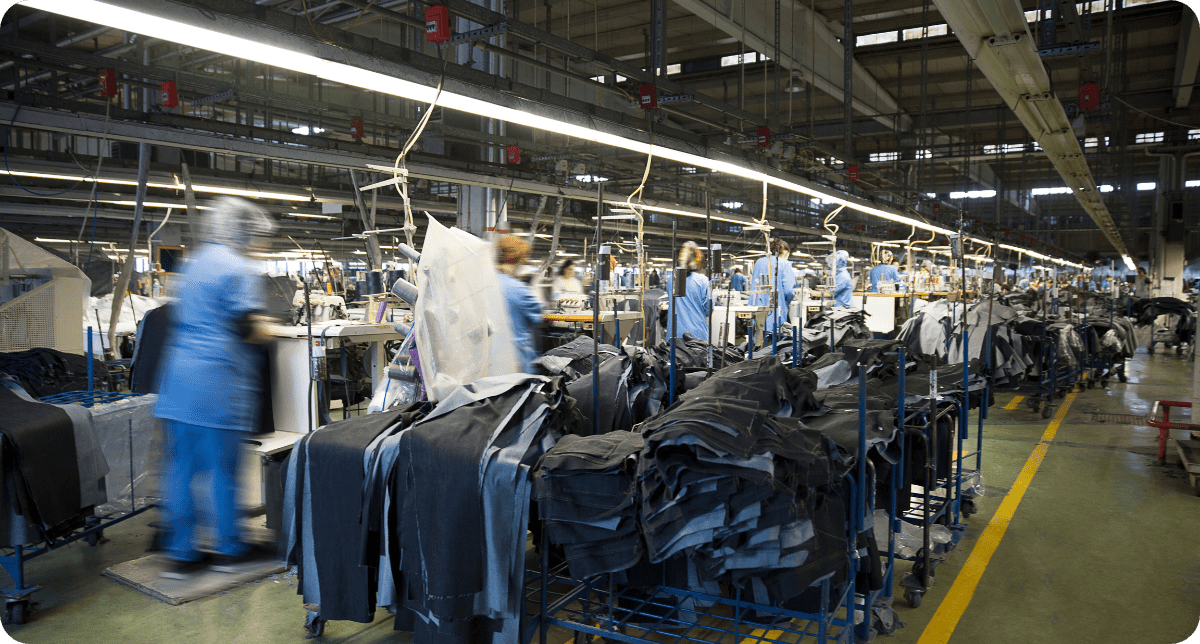 At Compliance & Risks we help manufacturers, retailers and their supply chain partners to monitor and manage global regulations via C2P, our compliance knowledge management platform.
These are some of the top trending topics that generated the most interest for our textiles topic.
1. EU: Strategy for Sustainable and Circular Textiles, Communication, March 2022
Consumption of textiles in Europe has the fourth-highest impact on the environment and climate change after food, housing and mobility.
Global textile production almost doubled between 2000 and 2015. The average European throws away 11kg of textiles every year.
It is no wonder, given these eye-watering statistics, that the EU is directing its attention to devising a strategy on the sustainability of textiles.
In its Communication published, in March 2022, the EU Commission set out the following main actions included in its strategy :
New design requirements for textiles under the Ecodesign for Sustainable Products Regulation, setting mandatory minimums for the inclusion of recycled fibers in textiles, making them longer-lasting, and easier to repair and recycle. Under the proposed regulation, sustainable textile products will become the norm in the EU. The proposal would also ban the destruction of unsold products under certain conditions, including unsold or returned textiles.
Clearer information on textiles and a Digital Product Passport based on mandatory information requirements on circularity and other key environmental aspects.
Tight controls on greenwashing, with stricter rules to protect consumers and direct links to the upcoming Green Claims Initiative.
Action to address the unintentional release of microplastics from textiles. In addition to product design, measures will target manufacturing processes, pre-washing at industrial manufacturing plants, labelling and the promotion of innovative materials.
Harmonised EU rules on extended producer responsibility for textiles, and economic incentives to make products more sustainable ("eco-modulation of fees"), as part of the revision of the Waste Framework Directive in 2023.
Support to research, innovation and investments and to the development of the skills needed for the green and digital transitions.
Addressing the challenges related to halting the export of textile waste.
The co-creation of a Transition Pathway for the Textiles Ecosystem to establish the way forward and set out concrete step on how to achieve the 2030 goals set by the Textiles Strategy.
The Commission has invited all interested parties to take part in an online survey.
2. Brazil: Reverse Logistics System for Textile Wastes, Bill No. 270, 2022
On 15 February 2022, the Brazilian Chamber of Deputies proposed Bill No 270 on Reverse Logistics of Textile Waste.
This Bill proposes to establish a reverse logistics system for textile waste after disposal and provides for the participation of manufacturers, importers, distributors, traders and consumers.
Chapter III deals with the structure, implementation and operation of the reverse logistics system for discarded textiles and their packaging. Chapter IV mentions the obligations, responsibilities and penalties of economic operators and consumers.
According to this Bill, manufacturers and importers are required to carry out, at their own expense or through a third party contracted for this purpose, the transport of textile waste discarded by consumers to an environmentally adequate treatment and disposal facility.
Manufacturers and importers shall also:
Pay for the environmentally adequate disposal of textile wastes discarded by consumers;
Register and report the mass, in kilograms, of the waste received at the secondary storage point and forwarded to the environmentally adequate treatment and final destination unit;
Use the waste transport manifest to make available, through the Follow-up Group, a periodic report with the information listed in Article 19;
Make information available to consumers by means of digital media and electronic sites.
Article 12 and 14 prescribes the obligations for distributors and retailers.
Among other these, these latter are required to make available, at fixed points in their establishments, containers for the reception of discarded textile waste.
Distributors of textile products shall record and report the quantity of textile waste (in kilogram) discarded by consumers at their fixed collection points on the waste transport manifest.
If enacted, the Bill will enter into force on the date of its publication.
3. California (USA): Prohibition of Perfluoroalkyl and Polyfluoroalkyl substances (PFAS) in Textiles, Assembly Bill 1817, February 2022
On 7 February 2022, the California legislature proposed a bill on the prohibition of Perfluoroalkyl and Polyfluoroalkyl substances (PFAS) in Textiles.
Under the provisions of the bill any person in the state of California is prohibited from distributing, selling, or offering for sale in the State any textile articles that contain regulated PFAS from 1 January 2024.
Also, from this date, manufacturers are required to use the least toxic alternative when replacing regulated PFAS in textile articles to comply with these provisions.
The proposed measure excludes personal protective equipment, rugs, carpets and treatments containing PFASs.
4. Saudi Arabia: Standard on Textiles and Clothing – Socks, Public Consultation, March 2022
On 1 March 2022, the Saudi Arabian Standards, Metrology and Quality Organization (SASO) published a public consultation concerning a standard on textiles and clothing – socks.
The draft standard focuses on the specifications of socks that are made with various types of stitching. The standard applies to different sizes of socks for adults and others, and it does not apply to medical socks.
The Draft Standard contains the definition of terms, main requirements, labelling, packaging, samples and testing, and references.
The Draft Standard is open for comments on the SASO website here until 1 May 2022, and the document is available for viewing and download on the same page.
Comments can be addressed to Mr Abdulaziz Abdulmohsen Al-Doss, and can also be sent to the following email address: info@saso.gov.sa
5. Vietnam: Approving National Technical Regulation on the Thresholds for Persistent Organic Pollutants in Articles, Products, Goods and Equipment, Draft Circular, November 2021 QCVN……..: 2022/BTNMT
On 12 November 2021, the Vietnamese Ministry of Natural Resources and Environment launched a public consultation on a draft National Technical Regulation (NTR) on the Thresholds for Persistent Organic Pollutants (POPs) in Articles, Products, Goods and Equipment.
The draft NTR which aims to implement Vietnam's obligations under the Stockholm Convention on POPs, establishes in Table 2, the proposed restrictions for substances or substance groups in certain products, including textiles:
– ≤ 0.001% by weight for the use of Tetrabromodiphenyl ether (CAS No. 40088-47-9); Pentabromodiphenyl ether (CAS No. 32534-81-9) in plastic products in electronic and automotive devices, leather or plastic used in furniture, furnishings, textiles and packaging and water pipes;
– ≤ 0.1% by weight of Perfluorooctane sulfonic acid (PFOS, CAS No. 1763-23-1; 2795-39-3; 29457-72-5; and others), its salts and perfluorooctane sulfonyl fluorid (PFOSF) in raw materials, half-finished products and components and < 1μg/m2 in textiles or plating;
– ≤1 mg/kg (0.0001% by weight) of Perfluorooctanoic acid (PFOA), its salts and PFOA-related compounds in food contact materials, textiles, firefighting foam, industrial/high voltage wires, and chemical additives in the production of pharmaceuticals, polytetrafluoroethylene (PTFE), polyvinylidene fluoride (PVDF) and fluorinated ethylene propylene (FEP); or 20mg/kg (0.002% by weight) when used as additives in the production process of fluorinated compounds with carbon chain of 6 atoms or less)
Section 3 of the draft NTR specifies the various analytical testing methods standards to be used to determine POPs in raw materials, products, goods, and equipment.
Under Section 4 of the draft NTR, prior to placing on the national market any raw material or product containing POPs, manufacturer, importer shall carry out a conformity assessment and ensure that their products are labelled.
Additionally, the determination of the maximum allowable limit of POPs in raw materials, products and equipment and the environmental monitoring of POPs shall be carried out by accredited institutions.
The draft NTR is scheduled to enter into force on 1 January 2023.
Stay Updated On Global Textiles Regulations
This information is based on the most viewed regulations on C2P. To stay on top of global regulations, why don't you Book a Demo today?
Our coverage focuses on newly-proposed, enacted and amended regulations and mandatory standards, covering labeling, chemicals, product safety, packaging, testing and certification.
Learn how C2P can help you stay ahead of regulatory changes for textiles and achieve uninterrupted market access.