What's Trending In Compliance? (July 2022)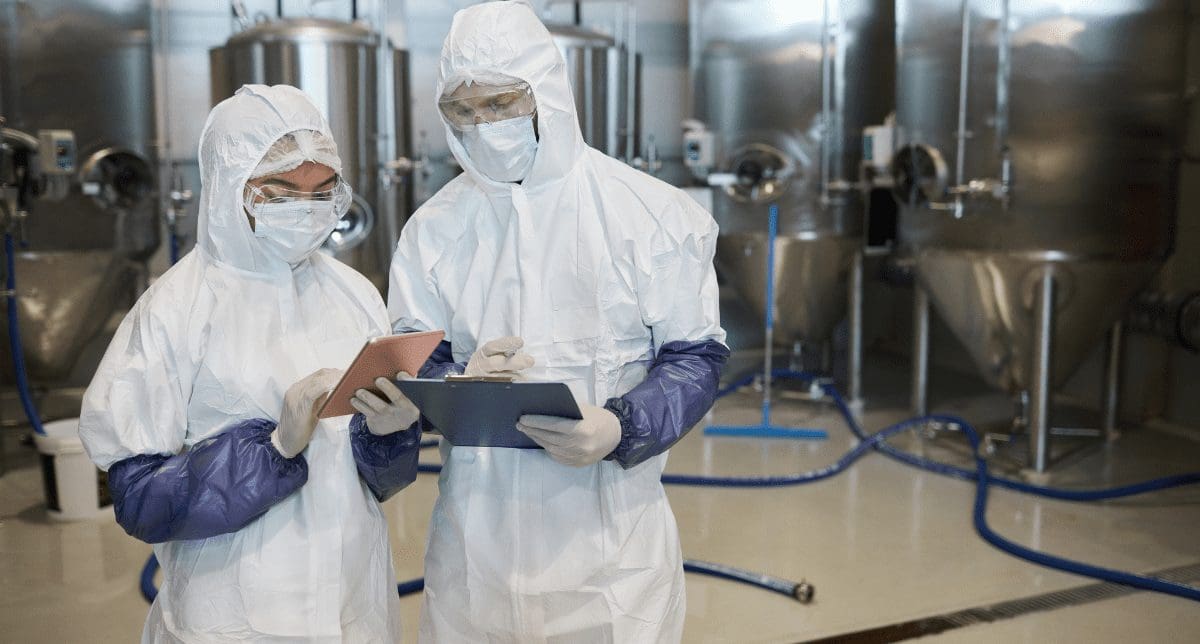 At Compliance & Risks we help manufacturers, retailers and their supply chain partners to monitor and manage global regulations via C2P, our compliance knowledge management platform.
These are some of the top trending topics that generated the most interest in the last month.
1. South Korea: Resource Circulation Framework Act No. 14229, 2016 – Proposed Amendment – (on the promotion of circular use of products, etc) Draft Act, June 2022 (Bill No. 15831)
On 8 June 2022, several members of the South Korean National Assembly issued a draft amendment to the Resource Circulation Framework Act.
The draft was issued to efficiently use resources in the entire process of production/distribution/consumption of raw materials or products, suppress the generation of waste, and contribute to creating a circular economy society.
The draft amendment consists of the following provisions:
Article 2: defining "circular economy" and "circular use";
Article 3: clarifying basic principles to promote the transition to a circular economy society;
Articles 13-15: setting goals for the circular economy;
Articles 17-22: facilitating the circular use of products –
Manufacturers or importers of products prescribed by the Presidential Decree would be required to comply with the standards for the circular use of products. Such standards will consider:
Use of resources, energy efficiency, and recycled raw materials or eco-friendly materials and methods of products, etc.;
Circular availability in the process of production, distribution, consumption, and processing of products, etc.
Types and amounts of hazardous substances contained in products, etc.
Durability, repairability, recyclability, and reusability of products, etc.
Carbon emission and environmental impact in the process of production, distribution, consumption, and treatment of products, etc.
The Minister of Environment may evaluate the products that are difficult to recycle and as a result of this evaluation, recommend improvements for such products;
Distributors over a certain size will be required to take necessary measures to minimise packaging waste and reuse more than a certain percentage of the packaging materials;
Producers or importers of products prescribed by the Presidential Decree will be required to comply with the standards announced by the Minister of Environment so that their products can be repaired and reused;
Producers/importers/distributors of products prescribed by the Presidential Decree will be obliged to reuse or recycle inventories and shall not incinerate or landfill them.
Article 25: the Minister of Environment may announce materials or articles that are not harmful to people or the environment as recycled resources;
Articles 31-36: introduction of systems for promoting businesses that utilise new technologies/services for the circular economy, etc.
The draft would also change the title of the law to "Act on Promotion of Transition to a Circular Economy Society".
If the proposed changes are approved, the amendment will enter into force one year after publication.
2. China: Detailed Implementation Rules for National Product Quality Supervision and Spot Inspection of 76 Products, Announcement No.19, June 2022
In order to improve national quality supervision and spot inspection, based on the supervision situation in recent years and the latest release and implementation of the standards, on 29 June 2022 the State Administration for Market Regulation published an announcement to formulate the national supervision and spot inspection for 76 kinds of product quality, in accordance with Order No. 18 of 2019 on Interim Measures for Management of Product Quality Supervision and Spot Inspection.
The announcement specifies the required sampling methods, testing standards and decision rules for products such as textile products (sleepwear, shoes, home textiles, etc), laptops, routers, air conditioners, air purifiers, eyewear, food contact materials and articles, etc.
The Implementation Rules for National Supervision and Spot Check of Product Quality are available to download here (please note they are available for download as an rar file and can be opened by downloading an rar extractor)
3. France: Consumer Information on the Environmental Qualities and Characteristics of Waste-generating Products, Decree No. 2022-748
This Decree approved by the French Cabinet on 29 April 2022 lays down measures for the application of Article L. 541-9-1 of the Environmental Code, which provides proper information to consumers, producers and importers, of the environmental qualities and characteristics of waste-generating products.
This information shall be made available electronically and, where appropriate, in accordance with procedures laid down by order, display, labelling or any other legible and comprehensible device, at the time of the purchase.
These environmental qualities and characteristics include, depending on the product categories concerned, the incorporation of recycled material, the use of renewable resources, sustainability, compostability, reparability, possibilities for re-use, recyclability, the presence of hazardous substances, precious metals or rare earth metals, traceability and the presence of plastic microfibres.
The format for making data available on these environmental qualities and characteristics to consumers must be easily reusable and usable by an automated processing system in an aggregated form.
Consumer information relating to the traceability of textile products shall mean the geographical indication of the country in which each of the following operations is mainly carried out, where applicable:
The cultivation or production of the fibre or raw material;
Spinning and weaving;
Dyeing and printing
Manufacture.
Consumer information relating to the presence of plastic microfibres in textiles products are understood as the proportional mass of synthetic fibres in the product.
This information shall be made available where the proportion of synthetic fibres exceeds 50% and be expressed by the words "shedding of plastic microfibres into the environment during washing".
Finally, consumer information on the presence of a hazardous substance shall apply where it is present in a concentration greater than 0.1% by weight in a substance, mixture or article within the meaning of the EU REACH Regulation.
This information shall be expressed by the words "contains a hazardous substance" or, where the hazardous substance present is that referred to in the first paragraph of Article R. 541-219, by the words "contains a substance of very high concern" and be made available no later than 18 months after the substance is identified as a hazardous substance.
The information shall be supplemented by the name of each hazardous substance present.
This way of making the information available does not apply to:
Substances present which are also on the list of substances with proven and presumed endocrine disrupting properties laid down by order referred to in Article R. 5232-19 of the Public Health Code, for which the information referred to in Article R. 5232-20 of the Public Health Code applies.
4. UK: UKCA Implementation Guidance Document, Version 2.0, June 2022
In June the UK Department for Business, Energy & Industrial Strategy published updated guidance on UKCA marking. The guidance provides information on the following topics:
Placing goods on the market in Great Britain (page 3)
Circulation of goods on the market (page 5)
UKCA labelling easement (page 6)
Components (page 7)
Prototypes and testing (page 9)
Leasing and hiring (page 10)
Economic operator responsibilities (page 11)
The guidance was updated following an announcement on proposed measures to make UKCA compliance easier for businesses.
5. Philippines: Approving Technical Regulation on the Mandatory Product Certification of Energy-Consuming Products, Administrative Order No. 22-01
The Philippines Department of Trade and Industry published a new technical regulation on the mandatory certification of energy-consuming products requiring such products being imported, manufactured, distributed, or sold in the Philippines to meet the specified safety and performance requirements set out therein.
Products subject to the technical requirements include :
Room Air Conditioners
Refrigerators
TVs
Stabilizer Built-in Model Compact Fluorescent Lamps (CFL)
Double Compact Fluorescent Lamps (DCFL)
Single Compact Fluorescent Lamps (SCFL)
Preheated/Magnetic Stabilizers
Electronic Stabilizers
Built-in Stabilizer LED Lighting (SBLL)
Per Rule 18 the Order shall take effect fifteen days after its publication in a national newspaper of general circulation.
Stay Updated On Global Regulations
This information is based on the most viewed regulations on C2P this month. If you would like to find out more about how you can stay on top of global regulations, why don't you Book a Demo with our team today?
Book Time With Our Team
Learn how C2P can help you stay ahead of regulatory changes and achieve uninterrupted market access.