What's Trending In Compliance? (September 2022)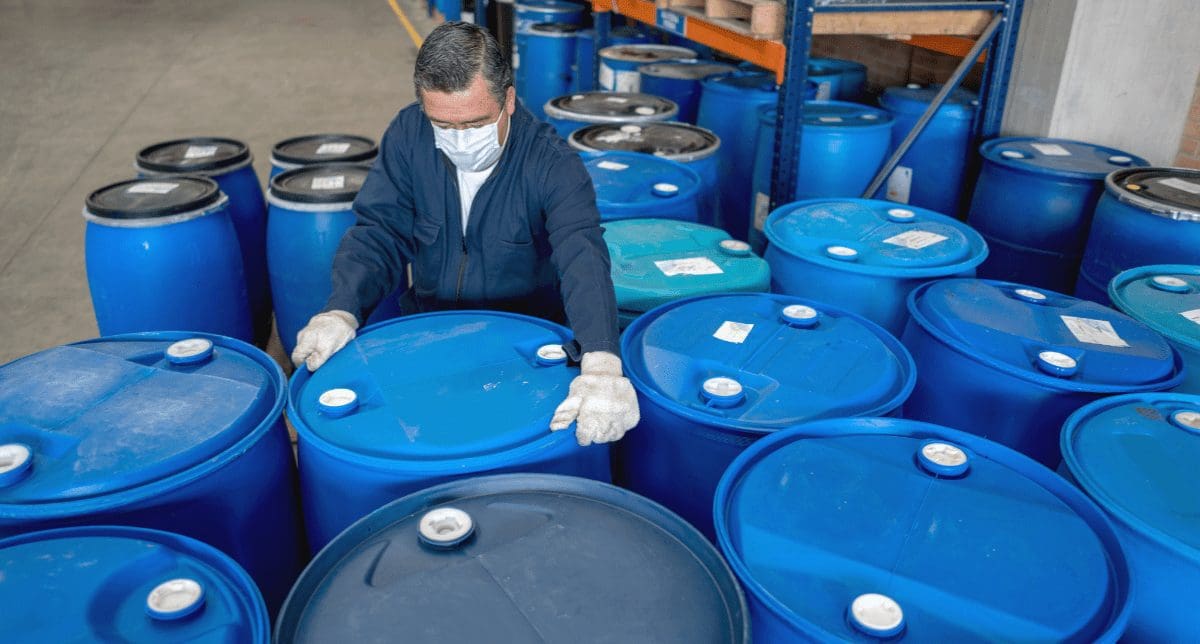 At Compliance & Risks we help manufacturers, retailers and their supply chain partners to monitor and manage global regulations via C2P, our compliance knowledge management platform.
These are some of the top trending topics that generated the most interest globally in the last month.
1. India: Battery Waste Management Rules, S.O. 3984(E), 2022
On 24th August 2022 India's new Rules on Waste Management of Batteries came into force and replaced the Batteries (Management and Handling) Rules, 2001.
The Rules apply to all types of batteries regardless of chemistry, shape, volume, weight, material composition and use apart from equipment connected with the protection of the essential security interests and designed to be sent into space.
The rules set out duties for producers, recyclers and those involved in the collection, segregation and treatment of batteries.
Additionally, the rules contain prohibitions on heavy metal content in batteries and set out labelling requirements for batteries and battery packs.
2. USA: Trade Regulation Rule on Commercial Surveillance and Data Security, 16 CFR Chapter I, Draft Rule, August 2022
The Federal Trade Commission ("FTC") published an advance notice of a proposed rulemaking ("ANPR") to request public comment on the prevalence of commercial surveillance and data security practices that harm consumers.
The Commission is inviting comments on whether it should implement new trade regulation rules or other regulatory alternatives concerning the ways in which companies collect, aggregate, protect, use, analyze, and retain consumer data, as well as transfer, share, sell, or otherwise monetize that data in ways that are unfair or deceptive.
The deadline for comments is October 21, 2022.
3. UK: Product Safety and Metrology (Amendment), Draft Regulations, September 2022
The main aim of these draft regulations is to provide businesses with additional time to transition to the post-exit independent UK conformity assessment marking (UKCA) regime requirements, in order to legally place products on the market in Great Britain (England and Wales and Scotland) and to correct other minor miscellaneous deficiencies in individual product regulations.
To this end, this instrument:
Provides that where manufacturers have taken action under EU conformity assessment procedures that action will be treated as having been taken under the UK conformity assessment procedures, ensuring manufacturers do not have to undertake re-testing;
Extends existing transitional provisions regarding labelling with respect to the UKCA marking, importer information and responsible person's information; and
Amends some provisions of specific product regulations which have been previously amended, to ensure those provisions work fully as intended.
4. EAEU: Approving Technical Regulations Safety of Low Voltage Equipment (LVE), Decision No. 768, August 2011 – Amendment – (on validity of mandatory conformity assessment documents) Decision No. 113, 2022O
On 16 August 2022, the Eurasian Economic Commission enacted Decision No. 113 to amend Decision No. 768 approving technical regulations on Safety of Low Voltage Equipment (LVE).
The Decision establishes the following:
The documents on the assessment of the conformity of low-voltage equipment with the mandatory requirements established by the technical regulation (CU TP TC 004/2011) issued or accepted before the date of entry into force of the Decision of the Council of the Eurasian Economic Commission dated June 10, 2022 No. 90 (on 11 December 2022), are valid until their expiration date;
Production and release into circulation in the customs territory of the Eurasian Economic Union of products, if there are conformity assessment documents specified in subparagraph "a", are allowed until the expiration of such documents;
The circulation of products released into circulation during the period of validity of the conformity assessment documents specified in subparagraph "a" of this paragraph is allowed during the service life of these products.
This Decision will enter into force 30 days after its official publication, on 18 September 2022
5. Vietnam: Permissible Content Limits of Hazardous Chemical Substances in Electrical and Electronic Equipment, Draft Circular, Version 2, August 2022
Vietnam's Ministry of Industry and Trade, having coordinated with relevant agencies and units, has released a draft Circular promulgating national technical regulations (QCVN) on the permissible levels of hazardous chemicals in electrical and electronic products for public comment.
Interested parties are advised that in choosing QCVN as the instrument type, the Ministry is for the first time creating a national RoHS technical regulation of mandatory application in Vietnam.
The draft would control the same 10 substances at the same concentrations as recast EU RoHS Directive 2011/65/EU (as amended by Directive (EU) 2015/863): lead (0.1%), mercury (0.1%), cadmium (0.01%), hexavalent chromium (0.1%), polybrominated biphenyls (PBB) (0.1%) and polybrominated diphenyl ethers (PBDE) (0.1%), bis (2-ethylhexyl) phthalate (0.1%), butyl benzyl phthalate (0.1%), dibutylphthalate (0.1%) and diisobutyl phthalate (0.1%).
Annex I lists 11 categories of EEE, largely aligned with EU RoHS, that would be covered by this QCVN. Of note is the express listing of photovoltaic panels as in scope, and the breakdown of specific products coming within each category, including 'miscellaneous' category 11 comprising two wheel electric scooter (electronic scooter), electrical cables that are less than 250V working voltage and unfinished cables such as cable reels without plugs.
Product exclusions are set out in Annex II, Table I and RoHS 2, and include 'electrical and electronic components'. What exactly is intended here is unclear, but most likely the same rule applicable in the EU also applies here: non-electronic or non-electric components being used in finished EEE or for repair or upgrade of used EEE which is in scope must meet the substance restrictions. However, components sold as stand-alone components or if produced to be used in a product benefiting from an exclusion are not in scope. Large-scale fixed installations have not been listed in the present draft.
Annex II, Table 2 indicates exempt applications with a very useful official English translation beside each exemption. A list of exempted medical devices and monitoring and control devices is presented in Annex III, and also includes an English translation.
Consultation on the proposal is scheduled to end on 17 October 2022, with the Circular taking effect from 1 January 2026.
Stay Updated On Global Regulations
This information is based on the most viewed regulations on C2P this month. If you would like to find out more about how you can stay on top of global regulations, why don't you Book a Demo with our team today?
Book Time With Our Team
Learn how C2P can help you stay ahead of regulatory changes and achieve uninterrupted market access.