Compliance & Risks named as Top Healthcare Compliance Solution Provider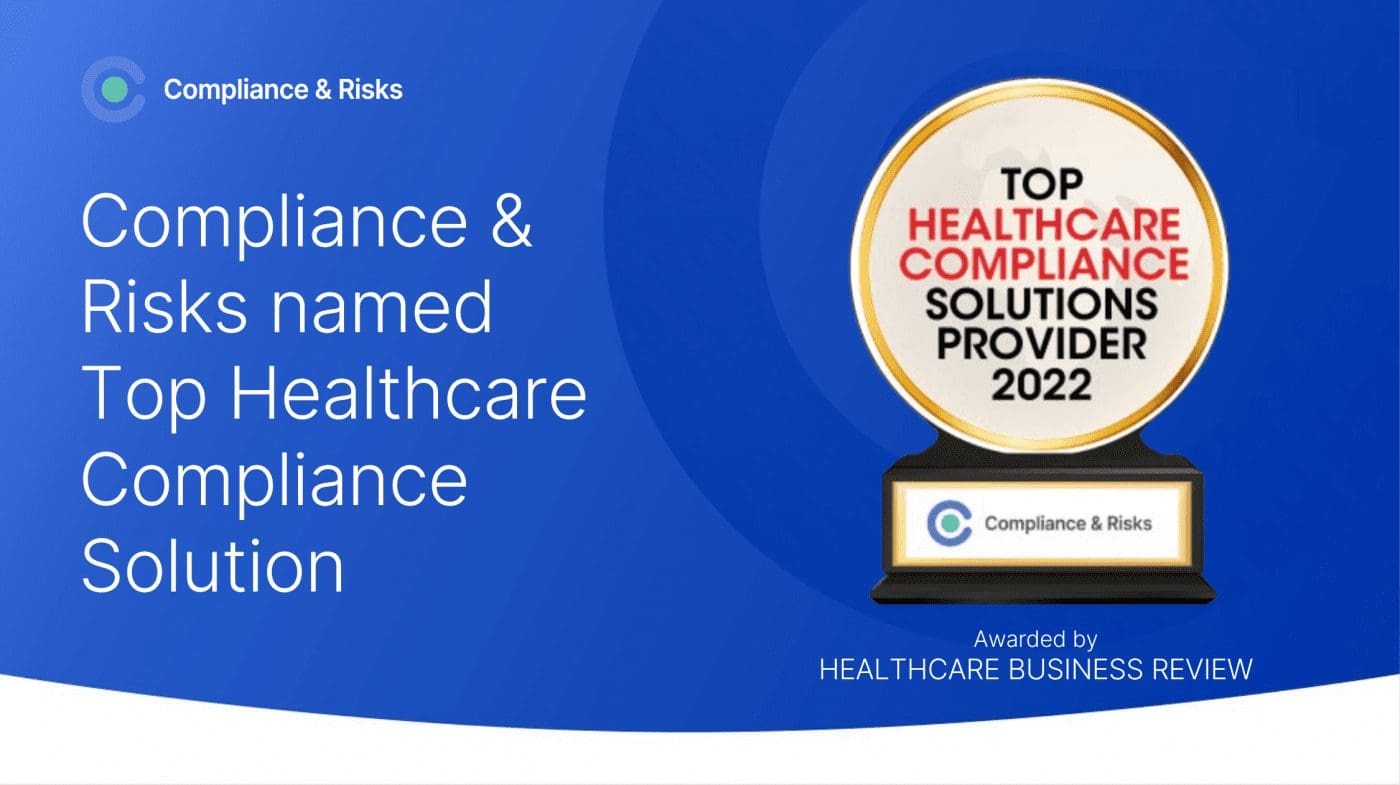 Cork, Ireland 25 October 2022, the leading SaaS market access provider, Compliance & Risks announces its recognition as a top 10 Healthcare Compliance Solution Provider.
Compliance & Risks is proud to announce its inclusion in the Top 10 Healthcare Compliance Solution Providers 2022.
Healthcare Business Review has highlighted the vital technological advancements in the healthcare compliance space and how compliance solution providers leverage them to help healthcare providers navigate the complex regulatory landscape.
Trish Butler, Chief Marketing Officer at Compliance & Risks stated:
"We are delighted to be included and recognized as a top Healthcare compliance solution provider in 2022. Compliance & Risks' unique combination of an enterprise-grade technology platform, global regulatory content, and subject matter expertise is trusted by some of the world's leading brands such as Carestream, Abbott Laboratories, Thermo Fisher Scientific, GE Healthcare and Novo Nordisk. We are proud to be recognised for our transformative results to our customers and our wider compliance community."
Matt Kuo, Chief Product Officer at Compliance & Risks added:
"Our mission is to help ensure organizations achieve, maintain, and expand market access for their products globally. This recognition validates our commitment in helping our customers to unlock market access by simplifying the world of product compliance. The recognition is a testament to the hard work of our software and product teams as well as our team of regulatory and compliance subject matter experts."
You can read Matt Kuo's full interview with Healthcare Business Review here.
Learn more about our Healthcare Compliance Solutions
Learn how C2P can help you stay ahead of regulatory changes and achieve uninterrupted market access.