Compliance & Risks Sponsor AAFA 2022 Product Safety Compliance Seminar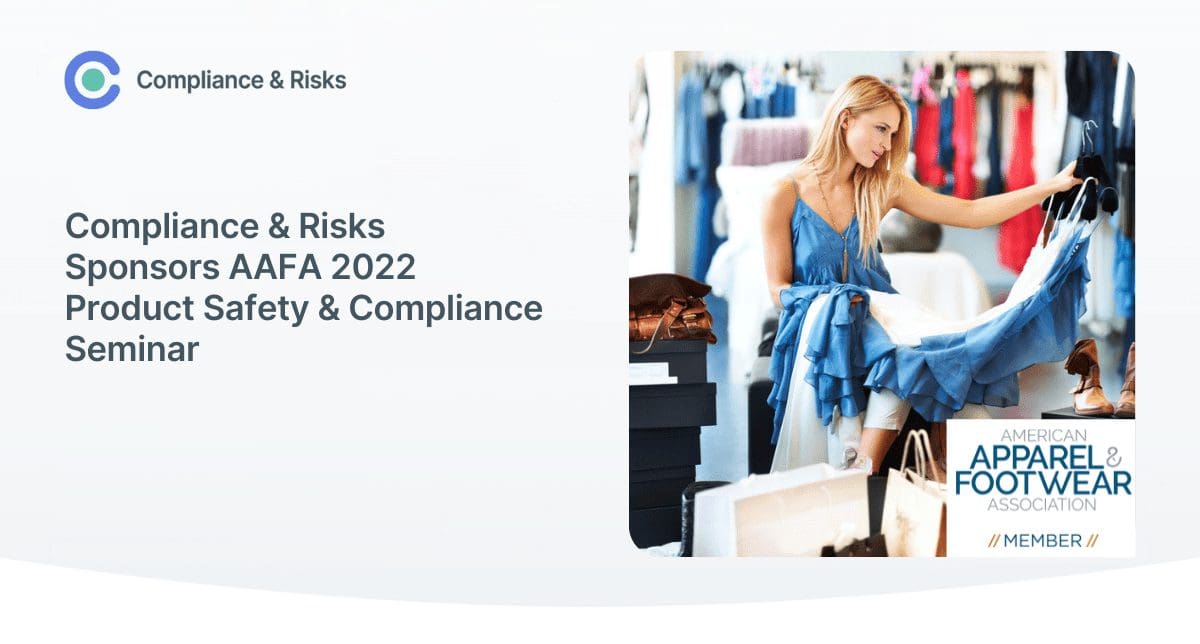 We're delighted to sponsor the American Apparel & Footwear Association AAFA 2022 Product Safety & Compliance Seminar, reconvening in person for the first time since February 2020, in Long Beach, CA, on 30th March.
An open industry event, the AAFA invites industry professionals from across product safety, compliance, regulation, quality, green chemistry and chemical management to join their esteemed panel of speakers and contributors, as they discuss key issues and challenges facing businesses today, and look ahead to what's coming down the tracks.
Danny Cassidy, VP Sales at Compliance & Risks, comments, "We are delighted to support the AAFA Annual Seminar, and are looking forward to getting back out to meet everyone in person in Long Beach. This will be an amazing opportunity to reconnect and start new conversations about how to simplify product compliance enabling market access and growth for manufacturers in this sector."
For full event & registration details, click into the AAFA site here.
About Compliance & Risks:
Compliance & Risks helps companies unlock market access by simplifying the world of product compliance. Our software, regulatory content and team of subject matter experts provide the most comprehensive market access solutions in the world.
About AAFA:
The American Apparel & Footwear Association is an American industry trade group representing over 1,000 clothing, footwear, and sewn products companies and their suppliers.